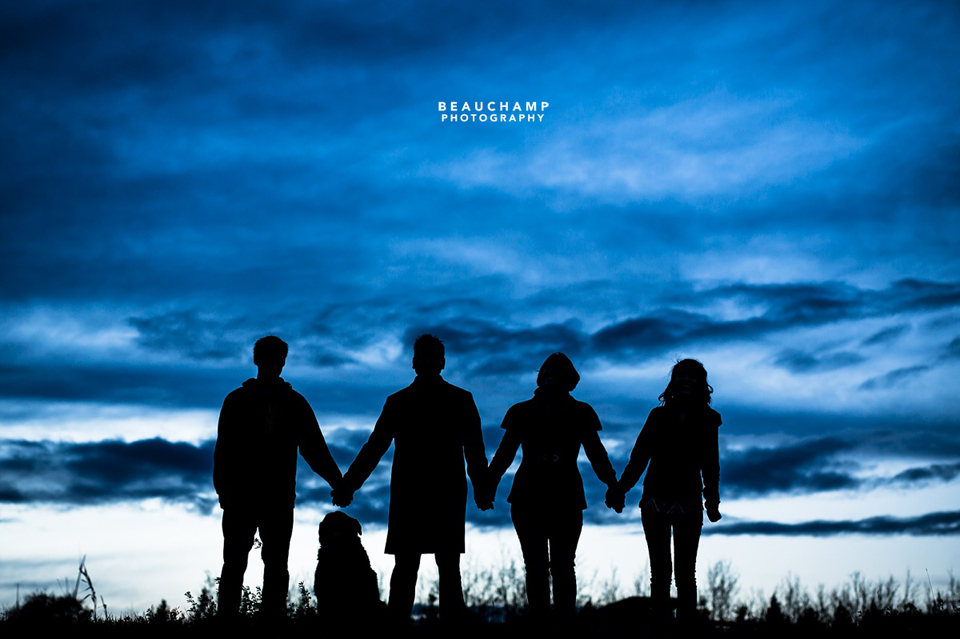 We met the Berg family while shooting a recent wedding of one of their family members out on their beautiful acreage near Sexsmith. We also learned then that they would be giving up their long-time home out there to move on to new digs in the city. So when they asked us to do some family photography for them it was a no-brainer to make some beautiful shots inside their now-empty house. It's tough to say goodbye to the places we've lived, and I hope these family portraits can remind you of all the times you had out there.
Thanks for having us folks. We had a great time during the session and getting to know you all better.
Cheers,
Chris + Laura
p.s. – There is something about when the Bergs and Beauchamps get together that makes it pour rain! We were five minutes into things with these guys when it came down in torrents. The same thing happened during the wedding at their place… uncanny.