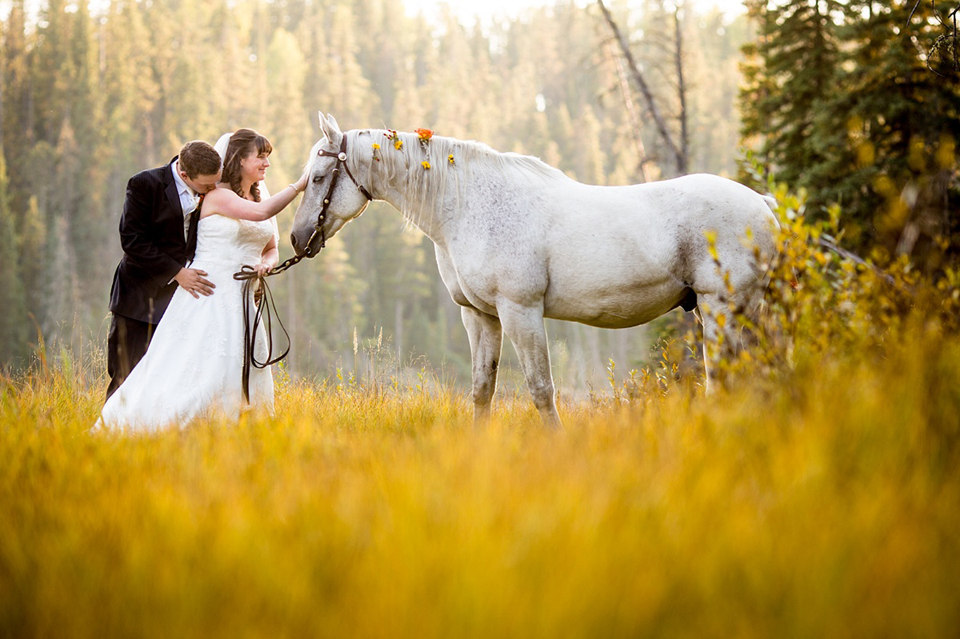 If Laura and I were to get married all over again, I'm pretty sure we would make it a camp wedding. The whole idea is perfect. Spend an entire weekend with your closest friends and family. Enjoy beautiful scenery. Keep it casual and real.
Michelle and Frank chose beautiful Blue Lake Camp in the William A. Switzer Provincial Park, near Hinton Alberta for theirs. If you haven't been there, it's in the foothills of the Canadian Rockies, and it is beautiful.
A wedding by the lake. Horse and Harley entrances, respectively. A reception in the beautiful rustic onsite hall. It was really, really nice, and I couldn't keep the smile off my face as I was working on these.
Thanks for having us guys. It was a delight to be a part of your wedding day.
Cheers,
Chris + Laura
p.s. – If you enjoyed these, then leave a comment, and/or head over to our Facebook page and Like it.