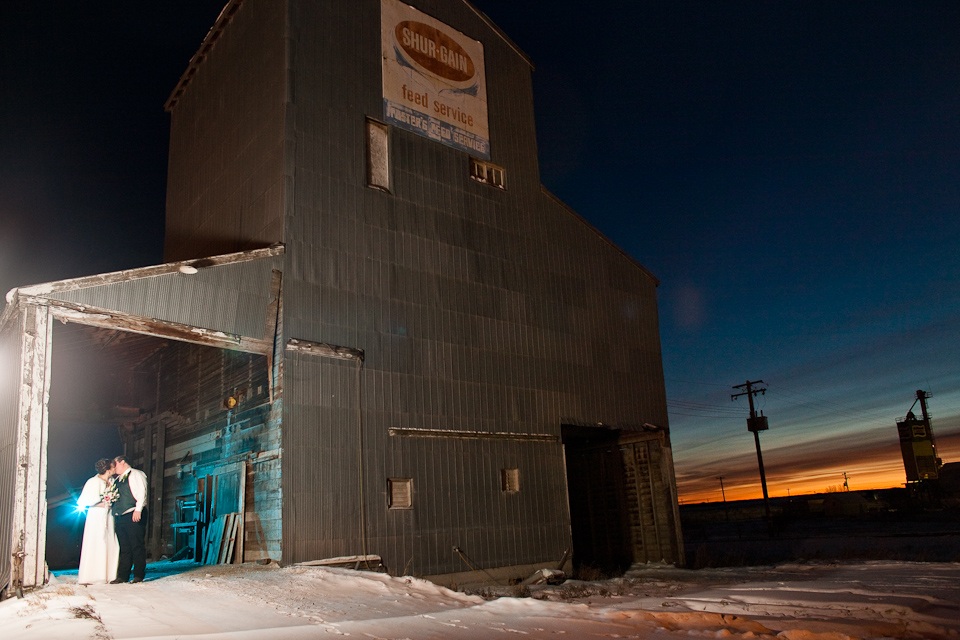 We had the pleasure of photographing a wedding on New Year's Eve in Beaverlodge, Alberta, for Susan and Gil. Both are avid outdoor enthusiasts and hunters, so the theme revolved around a doe and a buck. The wedding was a relatively low-key affair, and Susan's main wishes were to get a few nice shots of them. Unfortunately, the days fade fast int he dead of winter and the ceremony was around sundown, so we knew it was going to be a night shoot.
We didn't have much time before Susan and Gil had to get back to their reception, but we really wanted to get some shots at the Beaverlodge grain elevators. We were lucky there was a bit of light left in the sky.
Lighting candles for family members who have passed away.