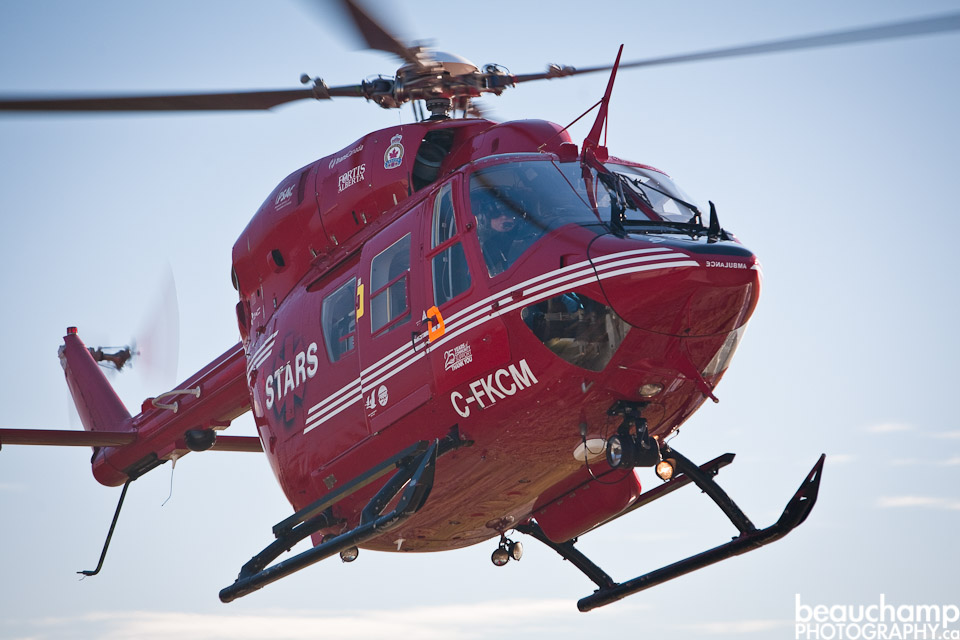 I was recently contracted to do some event photography and portraits for one of Alberta's most important public service institutions. STARS Air Ambulance is celebrating 25 years of "Care in the Air," with a series of events at their bases in Calgary, Edmonton and Grande Prairie. For those unfamiliar with STARS, it is a non-profit charitable organization providing rapid response medical help by helicopter throughout the most populated regions of the province (and eastern B.C.).
Since 1985, STARS has flown some 19,000 missions, bringing critically ill and injured patients to care and saving thousands of lives. About 75% of their funding comes from private donations. In a geography as spread out as Alberta, STARS literally swoops in like Superman bringing critical patients to the care they need.
The Grande Prairie event was a really positive experience, and I had a chance to speak to some of the patients who were on hand to share their stories as I a worked with them to shoot some portraits.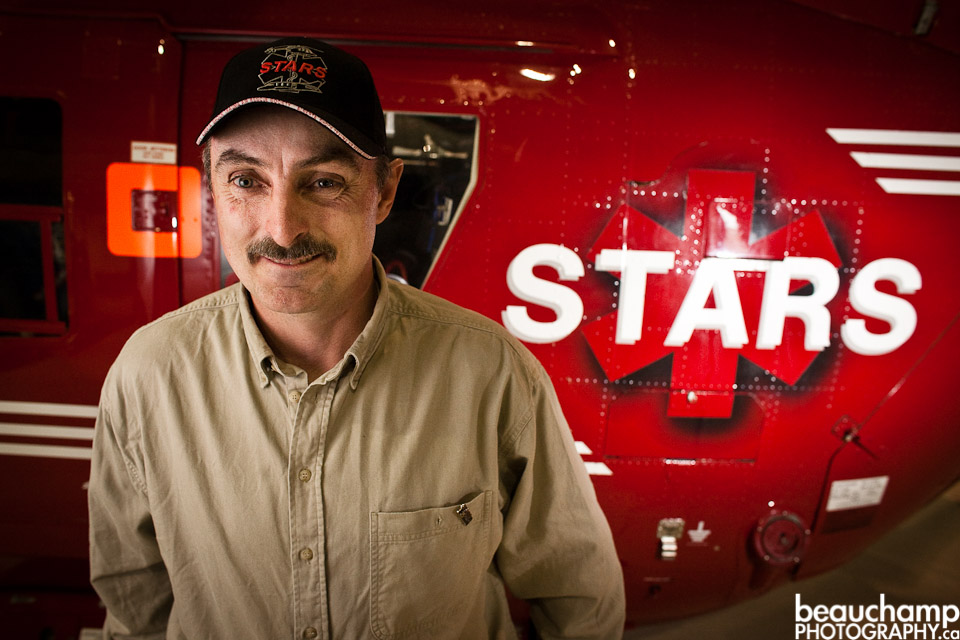 Alan Smith was the very first patient saved by STARS after they opened their Grande Prairie base in 2006. Alan suffered severe burns after an industrial flash explosion in December of 2006 near Grande Cache. He showed me some photos of his accident and the burns that covered his body. Allan told me that he was only 20 minutes outside of Grande Cache when the truck he was operating burst into flames. By the time he was taken into town, STARS was already there waiting for him.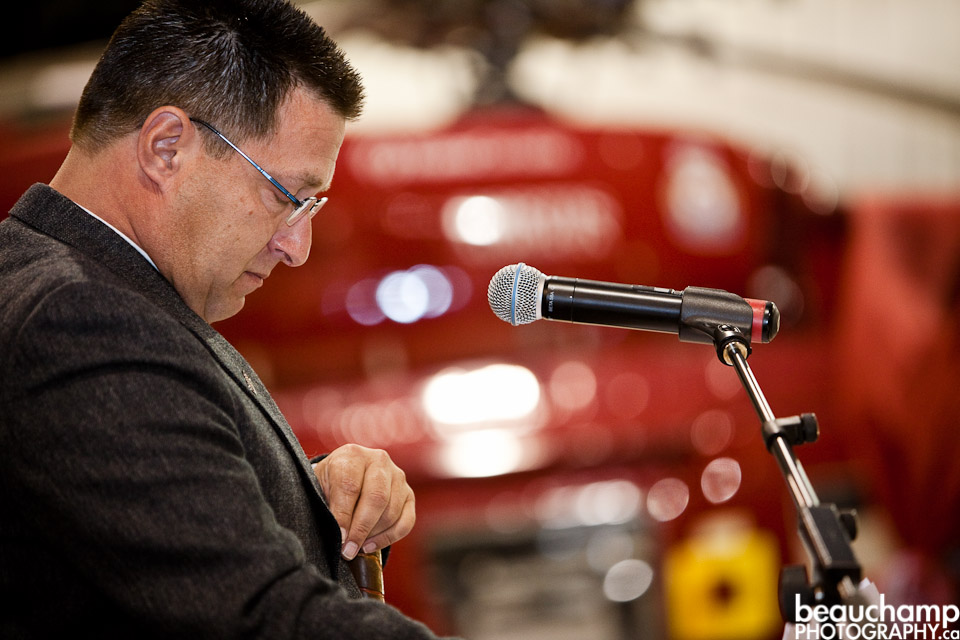 Patient Michael Long suffered severe injuries in December 2008, when the crane he was operating collapsed, plunging him over 100ft. to the ground and then crashing on top of him. He literally would not be here today if STARS hadn't provided emergency care and evacuation. Michael's story was very powerful, as his accident was followed shortly by the untimely death of his young son. His courage and willingness to speak about his experiences, and his ongoing search for meaning in these two events, was extremely moving for all of us present.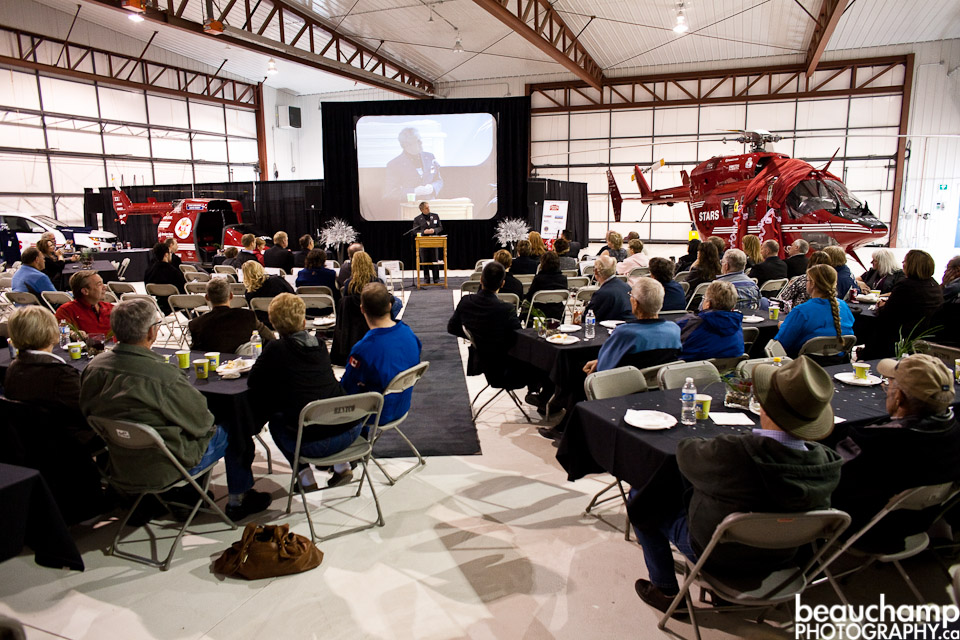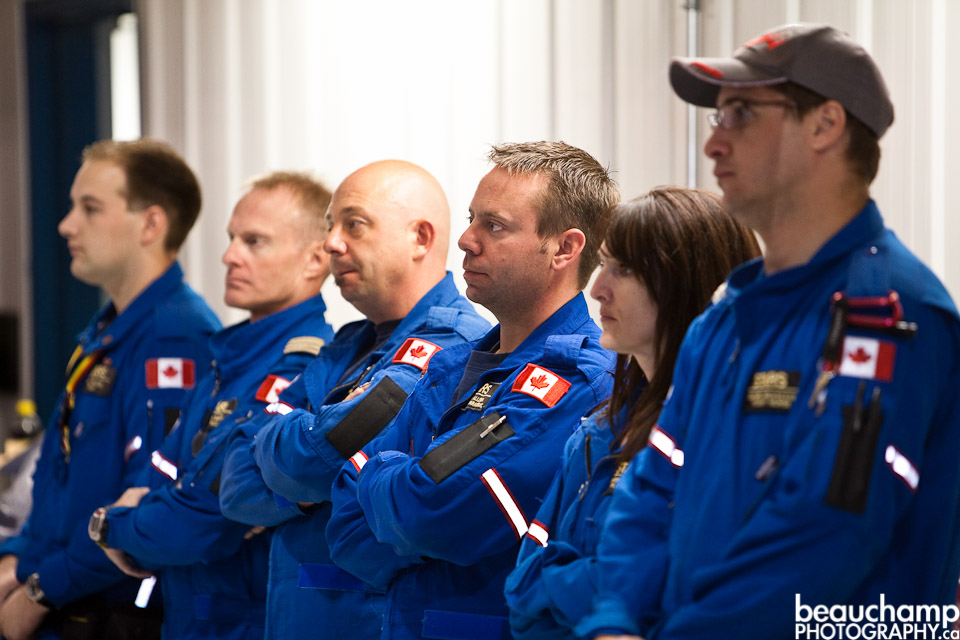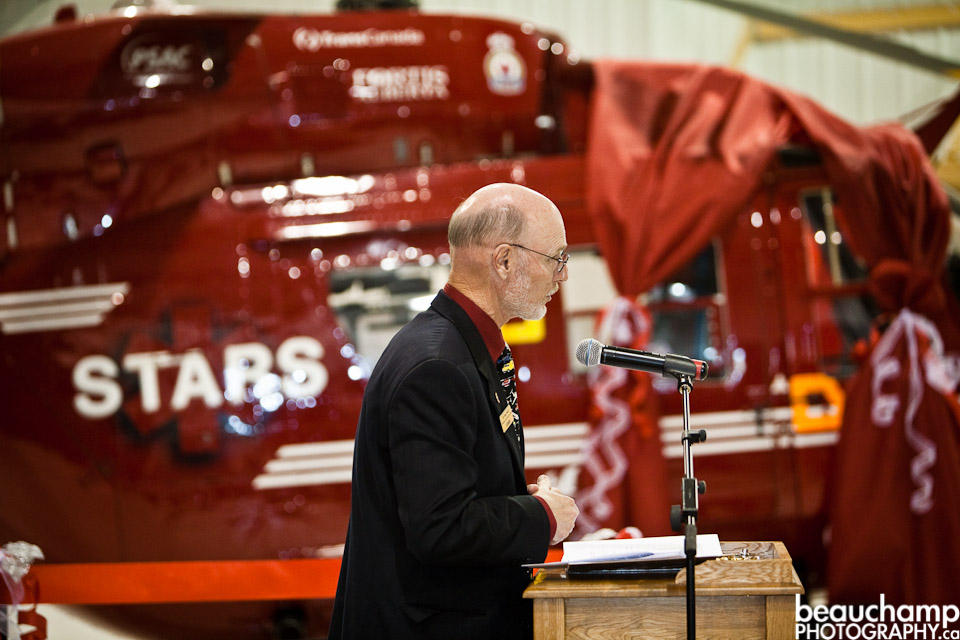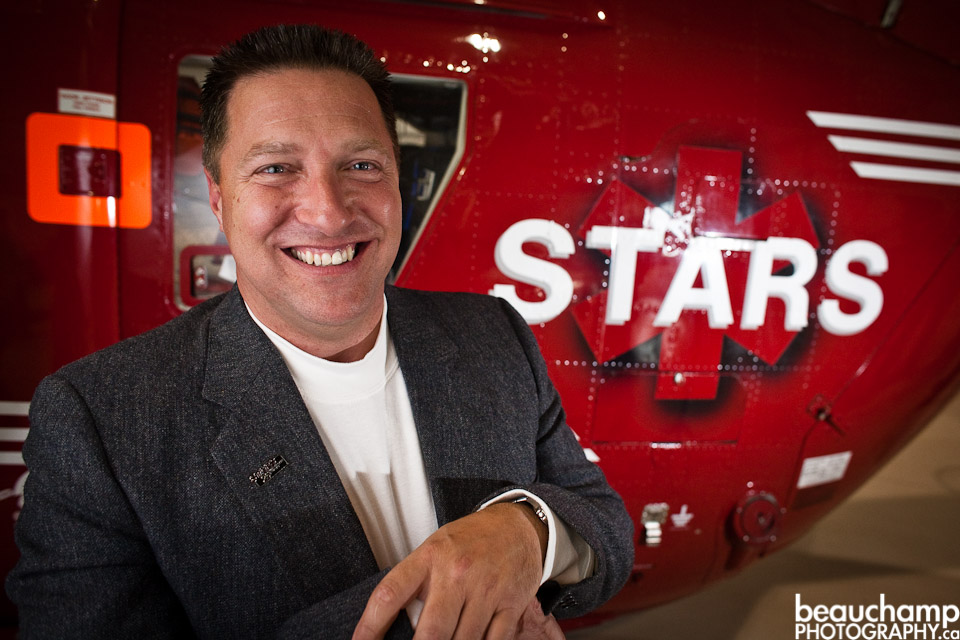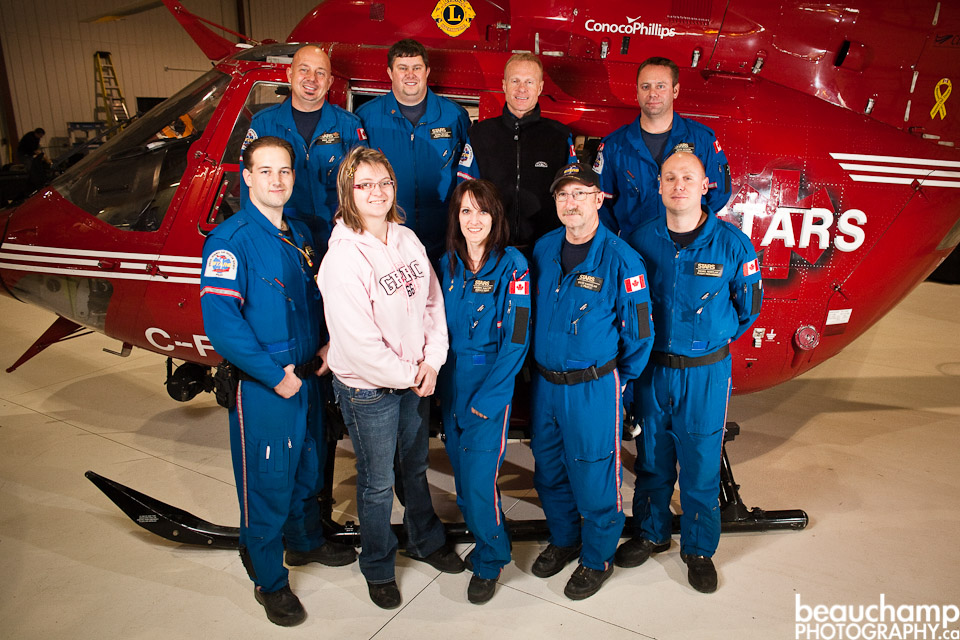 STARS is an institution in the west, and one that has long been a critical service. You can read the GP Herald-Tribune's take on the event here, or donate to STARS online.