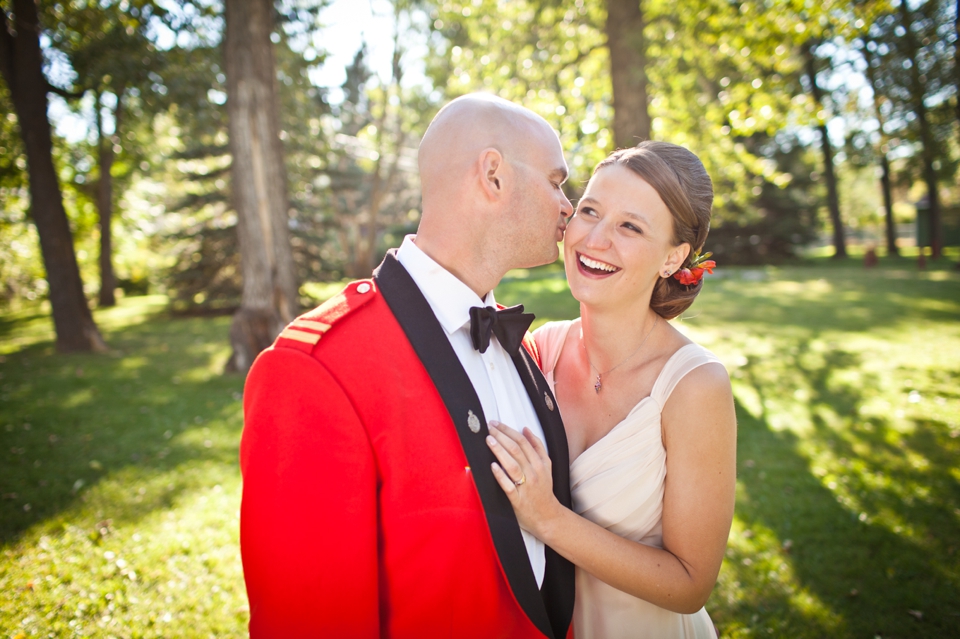 Laura and I have known Emily for years, since Emily and I used to work together at the University of Calgary student newspaper. So it was very much an honour to photograph her wedding in and around her hometown of High River, Alberta. High River is in the heart of the Canadian foothills, practically in the shadow of the Rocky Mountains, and it is beautiful country. Emily and Graham had their ceremony at a friend's acreage with the mountains as a backdrop and their reception in the old Town Hall, which has since been converted into a swanky restaurant.
I'll warn you upfront that this is going to be a monster post. We simply have too many great shots we wanted to share, and since this will be the last blog post of our 2011 wedding season, I couldn't resist making it an epic one.
Thank you so much Emily and Graham for letting us be a part of your day. We love you guys and wish you all the best in married life. It's pretty freakin' great!
Cheers,
Chris (+ Laura)