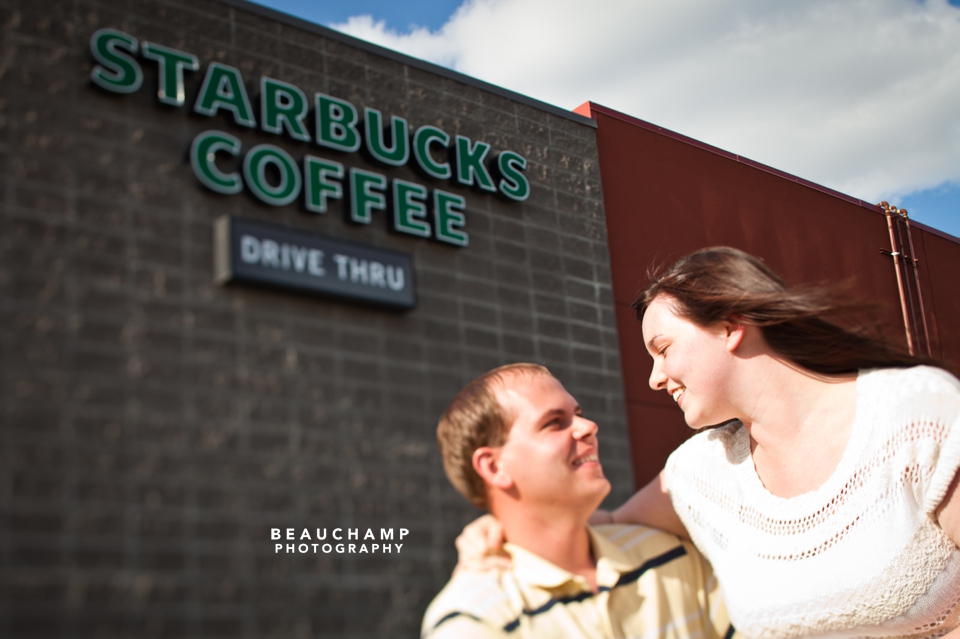 We always prefer to make our locations personally meaningful to our couples, so when Lindi and Russel suggested we start their engagement session at the scene of their first date we were all about it. These guys met at this Starbucks here in Grande Prairie, and even shared their first coffee together in the same chairs. Russel was even wearing the same shirt! Too funny.
Anyway, from there we moseyed on down to the Dunvegan Historical area to give their dogs a chance to explore and to enjoy the sunset by the famous bridge. Russel is a bridge engineer, so the spot seemed extra appropriate. Of course, we couldn't resist doing something cool with the bridge and their new truck…
Thanks for being so fun to work with guys, and so obviously in love. We had a great time and can't wait for the wedding!
Cheers,
Chris + Laura