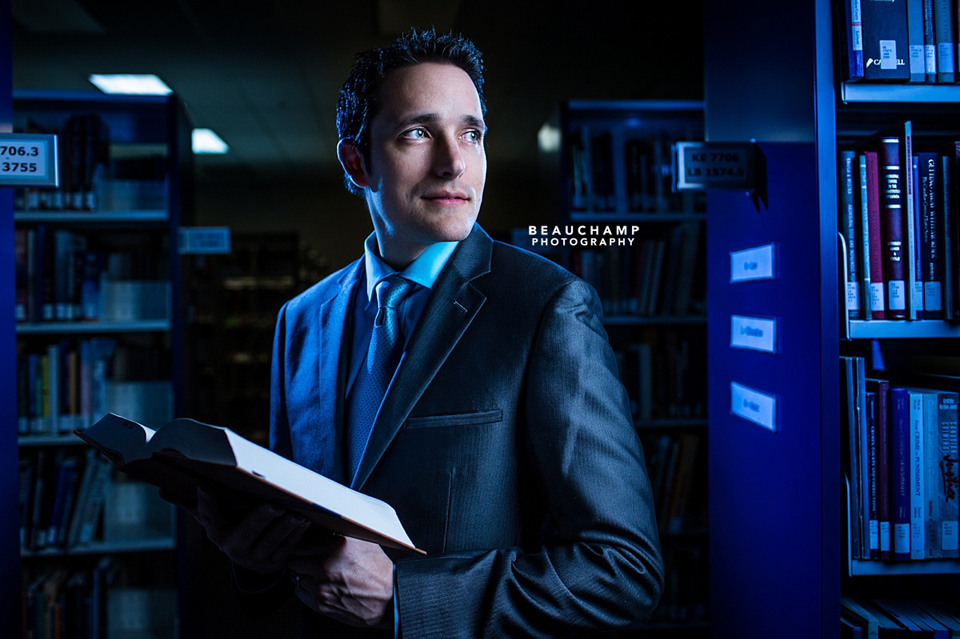 I had a blast working on this project for local communications wizards nine10, on behalf of GPRC. The idea was to promote GPRC's nine offerred degree programs, all of which you can get without transferring to another school. The concept was nine unique environmental portraits: one representing each of the degrees. We knew we wanted eye-catching, storytelling photos, so I built the shots around those goals. The project was executed on fairly tight timelines, shot in two evenings, with the added complexity of organizing and planning for nine models, nine locations, extras, props, wardrobe, etc.
This thing was a total team effort, and I want to say thanks.
Big thanks to Cris and the nine10 team for direction on this thing and presenting the work in such a snazzy and coherent campaign. Megan Ryan-Walsh at GPRC was absolutely instrumental in coordinating locations and permissions. Thanks for everything Megan. We could have not have met our deadlines without you. Chris Fox swooped in out of nowhere to assist and act as an extra, and for that I am in his debt.

And do you really want to owe a guy who looks this badass?
Check out nine10's very cool campaign, and learn about GPRC's degrees at the website or on Facebook.
Photographer: Chris Beauchamp
Assistants: Laura Beauchamp, Chris Fox
Campaign by: nine10 Incorporated
Client: Grande Prairie Regional College
Models: Patrick Gerber, Ashlee Nicol, James Bradley, James Leppan, Melissa Mitchell, Laura Beauchamp, Lauren Shannon, Morgan Sperry, Chris Fox
Extras: Carolyn Horneland (and little ones),the Bevans little ones, Chris and Heather Fox, little Fox, Blake McLeod, Russel Lemay, Laura Beauchamp, Patrick Gerber, Ashlee Nicol, Melissa Mitchell
Thanks again to everybody involved. I hope to work with you all again in the future.
Cheers,
Chris
A NOTE FOR PHOTOGRAPHERS: Most of these shots used an Einstein for key light, and one to three gelled speedlights as background lights or rim lights. Triggered with Cybersyncs, and shot on a Canon 5Dmkiii with prime lenses. If you have any questions, please post them in the comments and I'd be happy to answer.