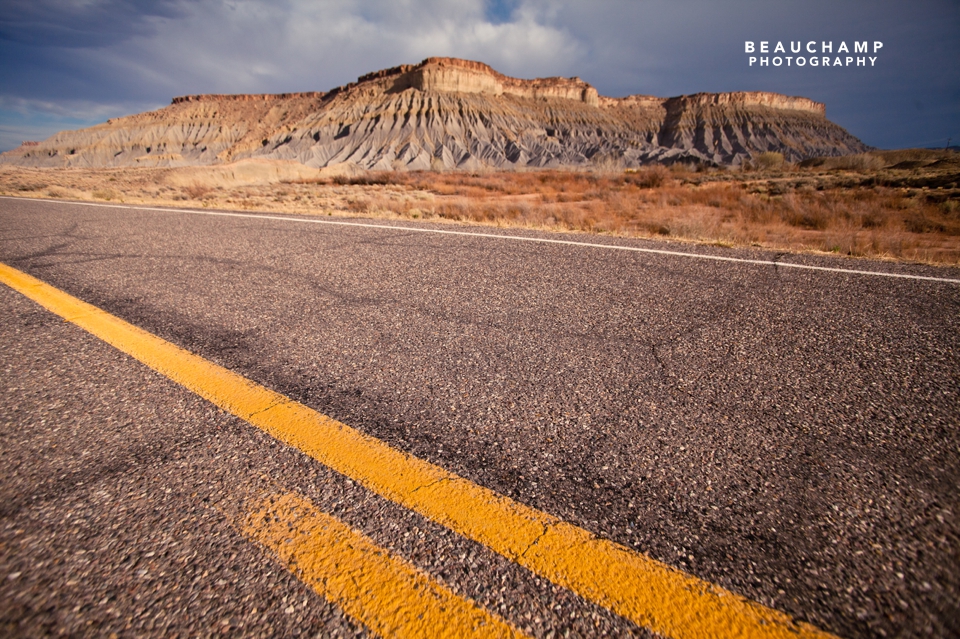 "Uhhhh, there's something crazy I think we should do," I started, a bit hesitant. "You see there's this workshop."
"In Vegas."
"And I think we should drive."
It was a slightly crazy idea when I proposed it to Laura in our kitchen in December, the snow billowing outside in windy gusts. But it was a very crazy idea by the time we decided to actually do it, hitting the pavement for a three-week spring road trip more epic than anything we've done in a while.
For years I have been reading the photography forums over at FredMiranda.com, sharing, learning, and finding inspiration from a vast pool of talent. Through this outlet I have become familiar with some very impressive photographers, who not only have their artistic visions nailed down, but also have perfected the nuts and bolts of running their own businesses, from client communication to realistic budgeting, expectation management to editing workflow. People like Tony + Amy Hoffer, Sam Hassas, Spencer Boerup and Mel + Jeff Mansfield (of Fresh Photography) have been on the leading edge of a new wave of professional photographers in the past decade. Digital technology has opened up the market to the point where everybody is a photographer. But these folks have been doing it differently, running sustainable businesses and pushing the artistic medium at the same time. I've been aware of all of their work for a long time, and watched with a tinge of regret as I missed out on the workshops they've put on over the last couple of years.
So when I came across news that these same photographers would be holding their third Genesis Workshop, and that this would likely be the last, something in me clicked. The timing was good for us, as we were discussing just how much we needed an epic trip in our lives, rather than the stingy one-week vacations we'd allowed ourselves in the past 18 months. But more than that, the timing made sense for our business. Although I've been shooting for ten years, taking the odd paying gig when they've found me, its only been in the last 2-3 that I've made a concerted effort to do so in a professional capacity. Of course, this has involved a lot of hands-on learning. Things like figuring out our brand, pricing models, client tracking systems, editing workflow and all sorts of little things that tend to come before the big picture planning. I have been floored by how quickly our clients have come to appreciate what we do, and how we do it, but like everything in life, we are constantly looking for new and better ways to do things.
So four days of shooting, posing, lighting, business practices, branding, work/life balance, client satisfaction, and so much more sounded pretty damn good. It didn't hurt either that all of this would go down in a Vegas mansion alongside a group of like-minded photographers all sharing their own experiences. Laura saw the benefit too (despite having to use all of her holidays for the entire year) and the deal was sealed.
April came around, and we hit the road, starting with a marathon 2-day drive to make it to Vegas in time for the workshop, and followed by a Southwest US roadtrip that took us round the national parks of Utah and Arizona, to the Grand Canyon, Route 66, Hollywood Boulevard, and up the West Coast to San Francisco, Seattle, and Vancouver, before cutting back home to Alberta (and visiting my parents along the way). Our little Nissan handled the 10,000km trip like a trooper, thanks no doubt to our countless dashboard pats on the head ("Good girl."). And of course, we have more epic photos than any decent human being could put into a single blog post (so I will do what anyone would: put more up on Facebook).
It's difficult to summarize what our biggest take-aways will be from our experience at Genesis. It also might be just a bit too early, as we are heading into our busy engagement and wedding season at the moment, and a lot of what affected us the most are the big picture things that take time to sink in and permeate through our work. We found a lot of affirmation that what we have been doing works, but we also found a lot of new things to try, both behind the camera and behind the scenes of our business. Likewise, our network of photographer colleagues has never been stronger (both locally in Grande Prairie, and now throughout the US and Canada). I'm happy to say that learning from and collaborating with these folks is one of the greatest benefits of a workshop like Genesis.
It has been a goal of ours to make our approach as client-focused and personal as possible, and I think more than anything Genesis has equipped us to do so more than ever. The point of working with a professional photographer is to have images that will be meaningful to you and your family for years to come. That has always been our goal, and I think we are able to deliver on it now better than ever.
I'd like to thank Mel, Jeff, Tony, Amy H., Sam, Paul, Travis, Susan, Dave, Shandi, Amy D., Jon, Todd, Patrick, Sara, the models, the chefs, and all the other folks we met at the workshop. See you at the 2013 reunion (and in the G+ hangouts), although I'm not sure we'll find another Hummer limo with a stripper pole.
– Chris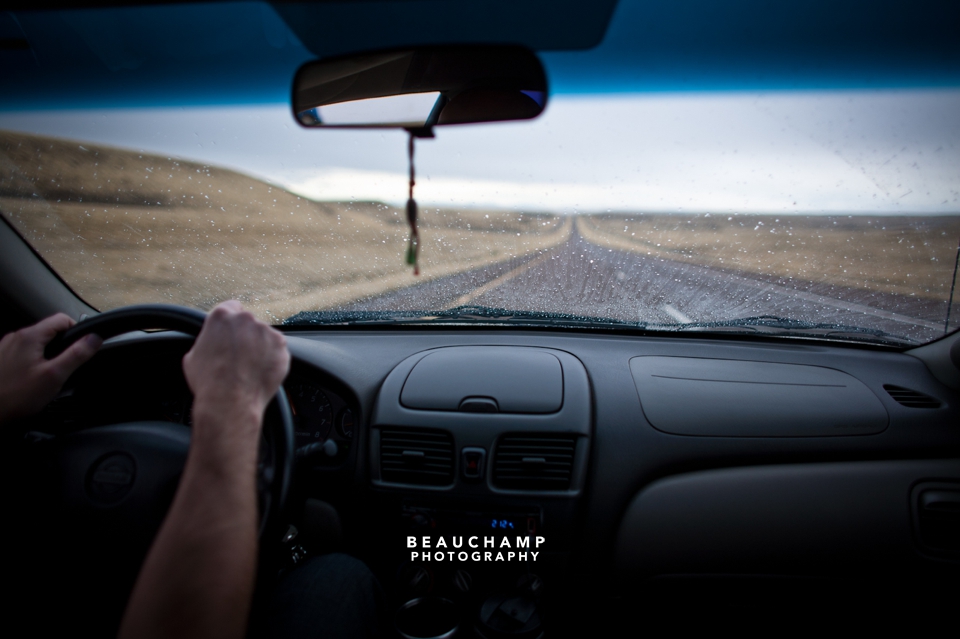 A common view for us.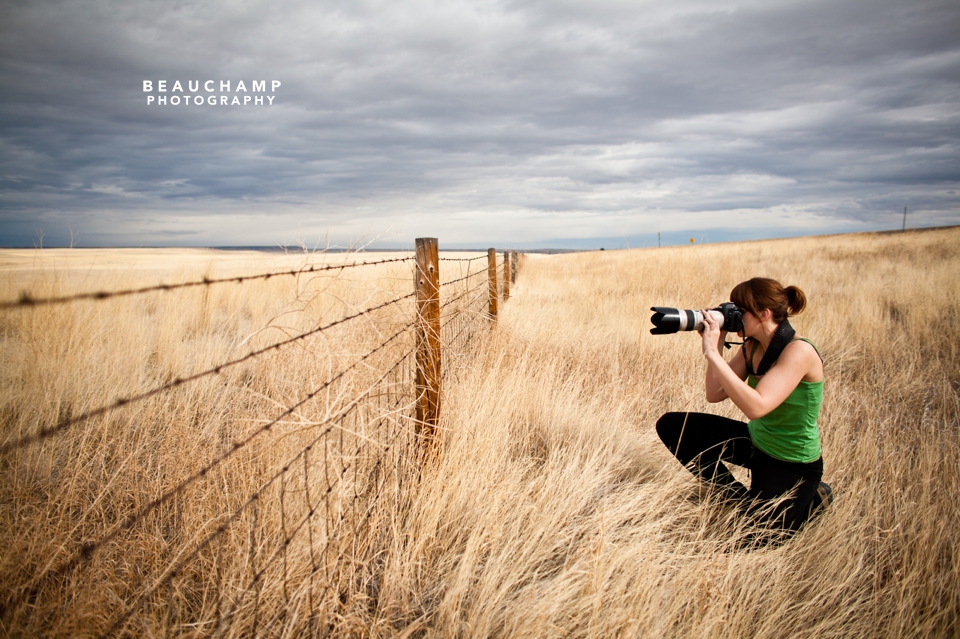 Montana.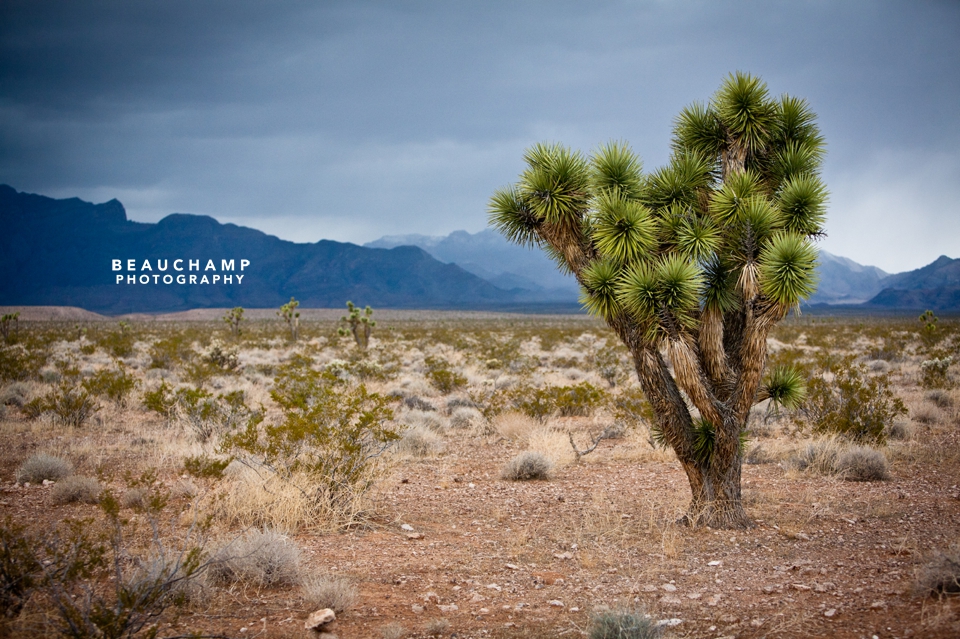 Our first Joshua tree.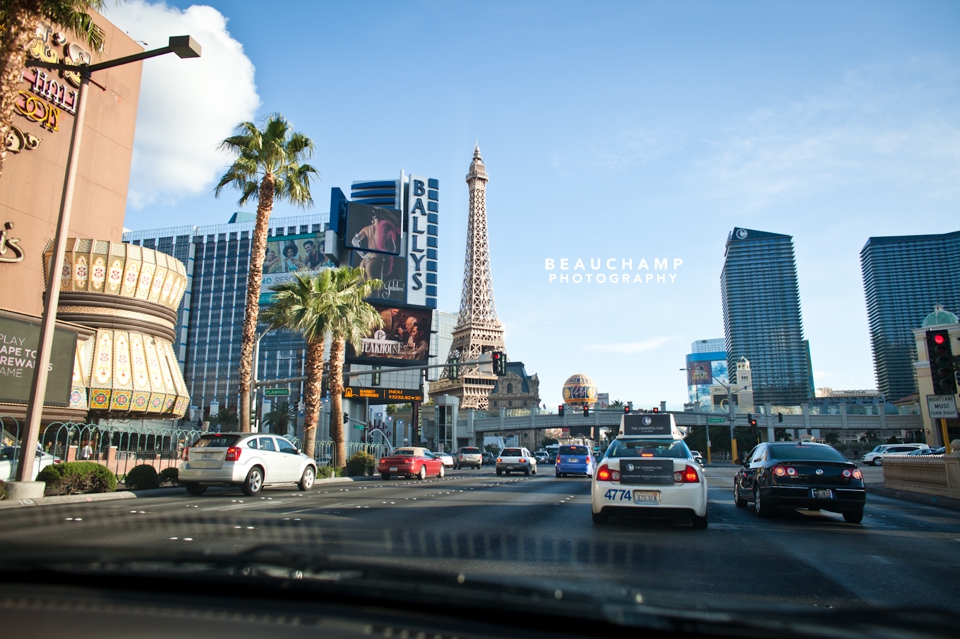 It was very satisfying to pull up on the Strip in our little Alberta car.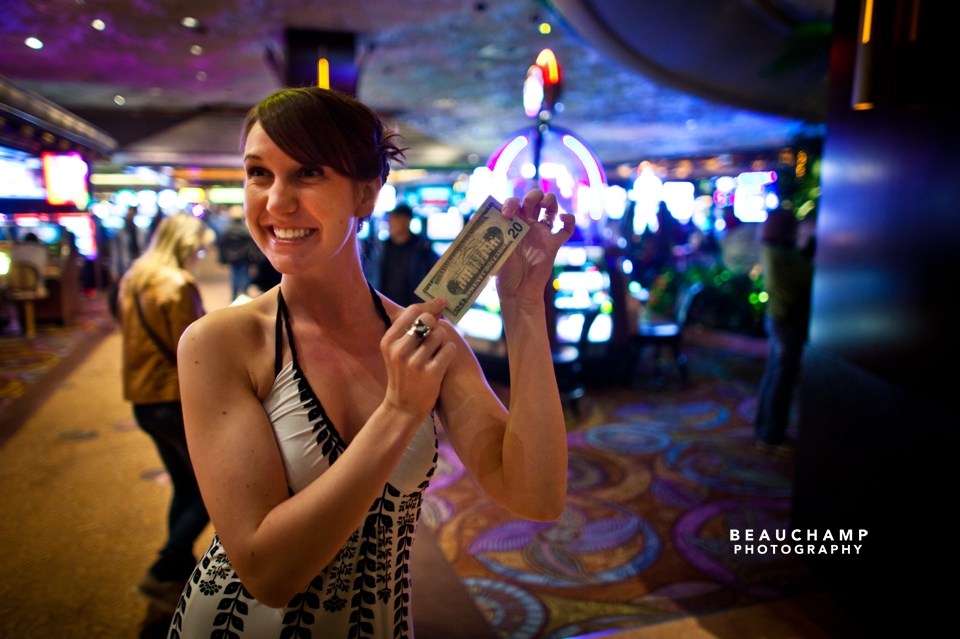 It was also satisfying when Laura won $20 playing the slots. Yeah, we're high rollers.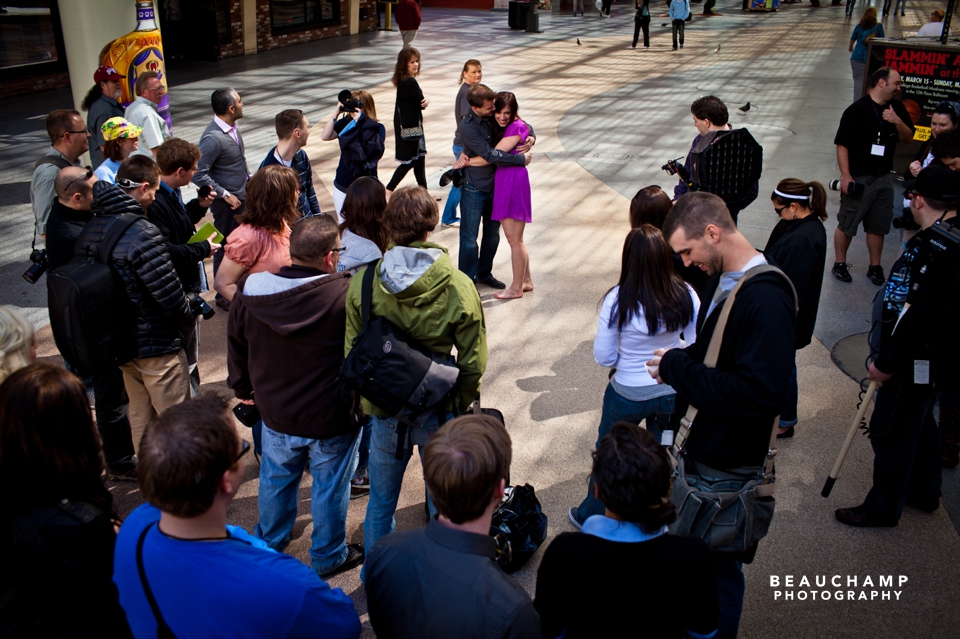 Genesis kicked off with an "instructor shootout" on the old Strip. The session included an actual surprise marriage proposal between the cute couple, center. She said yes.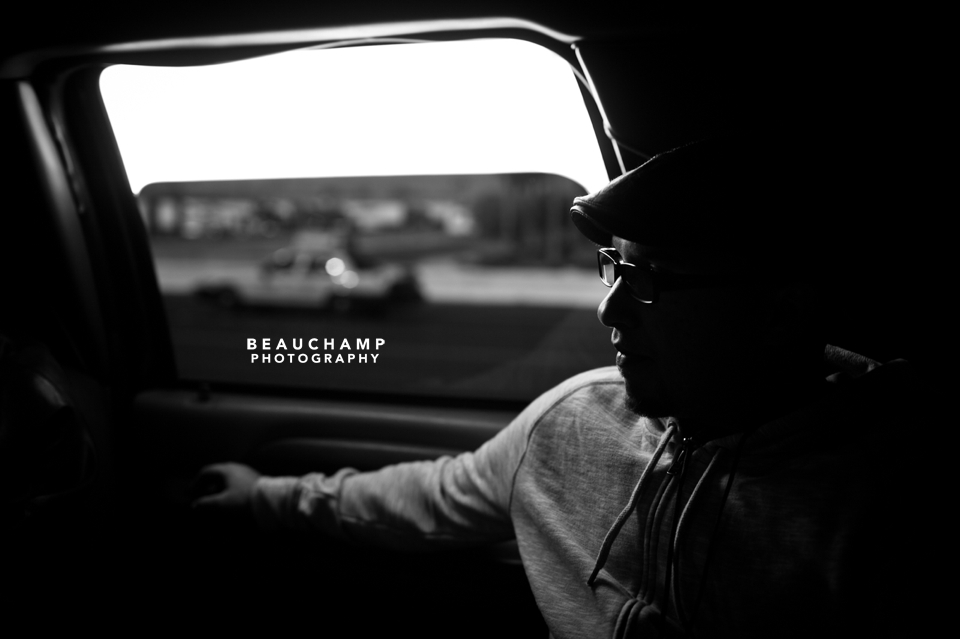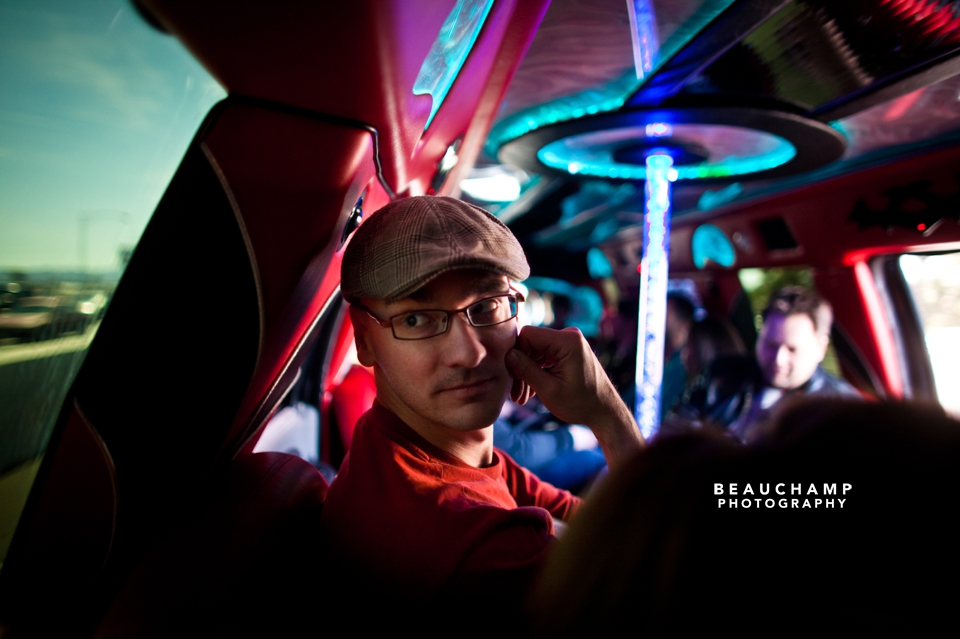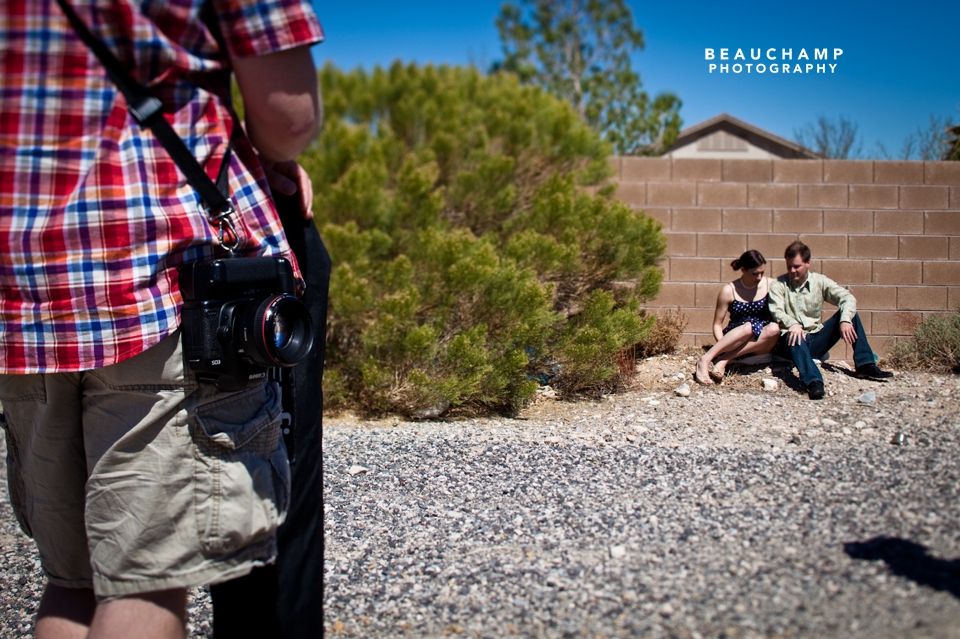 Some more shooting demonstration with the Hoffers in the hot Nevada suns.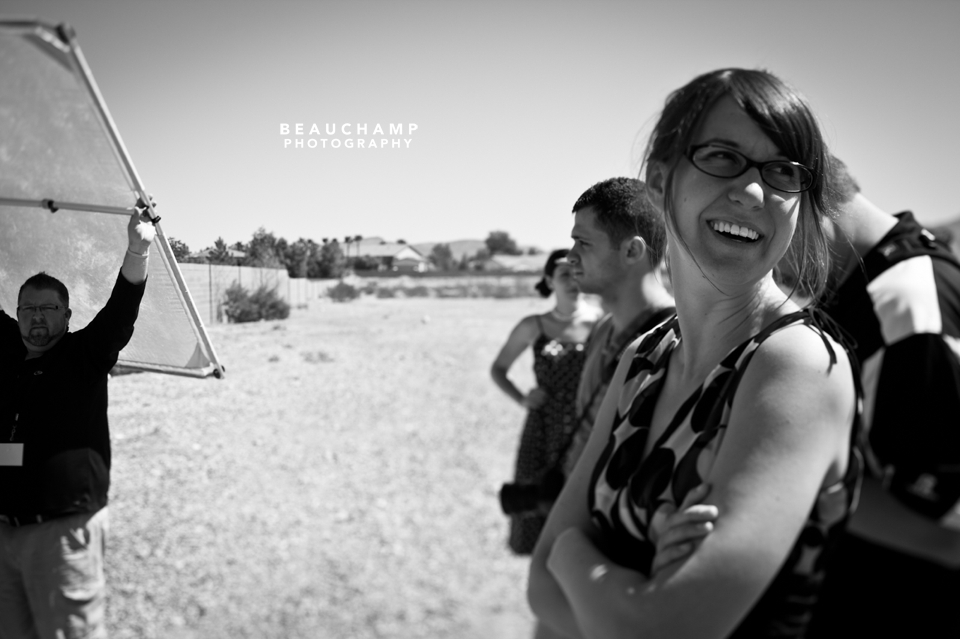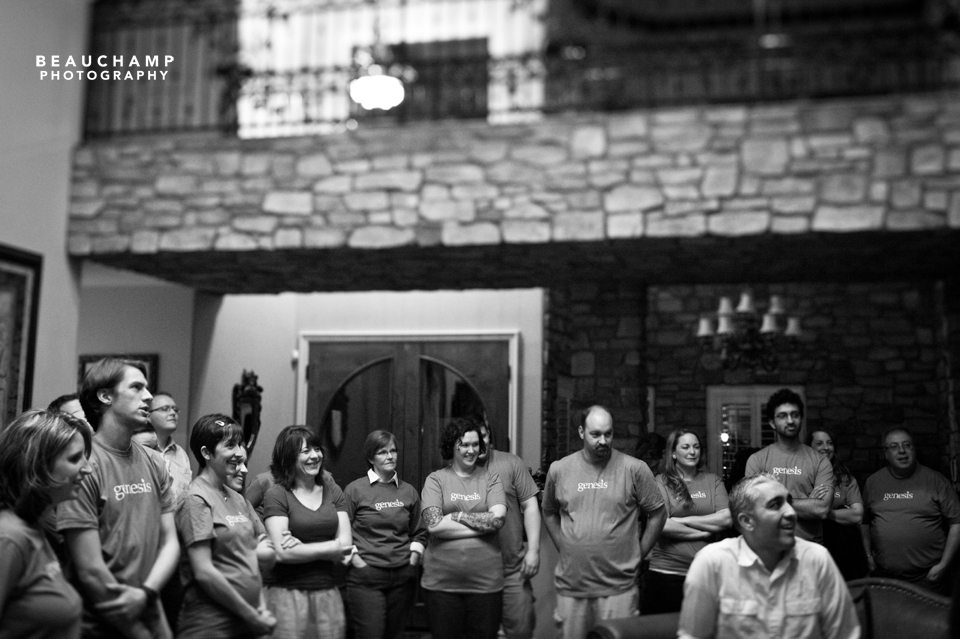 Group posing with Sam Hassas.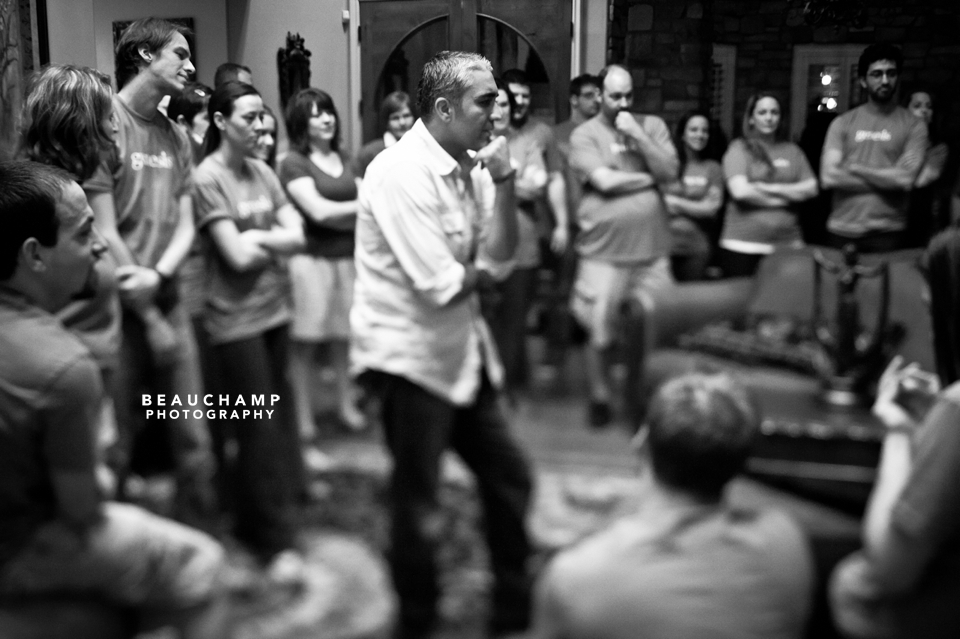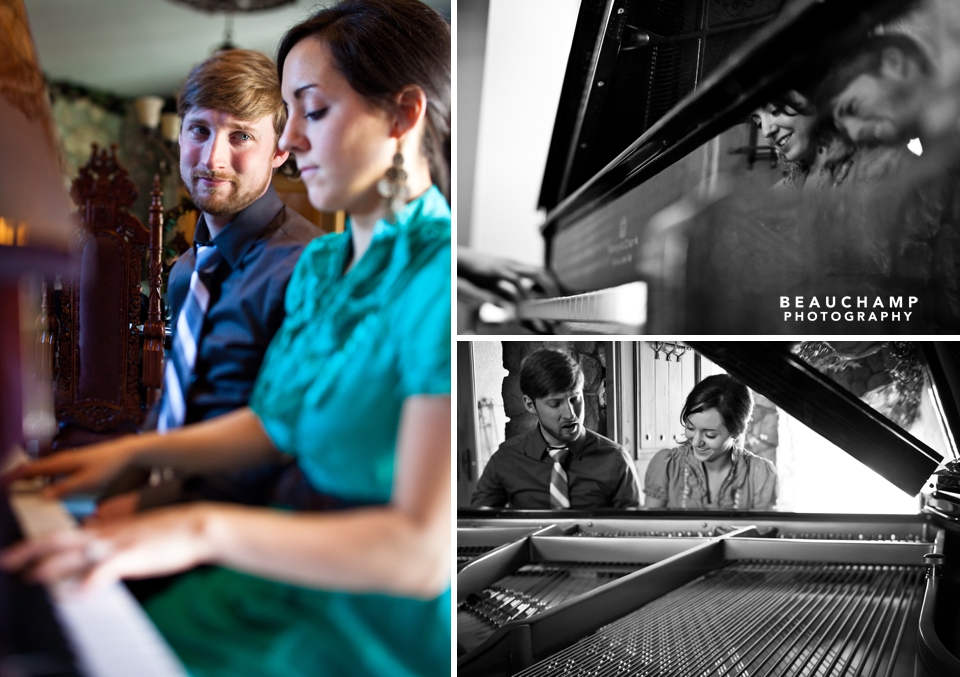 These two were some more of the volunteer models. Another cute couple.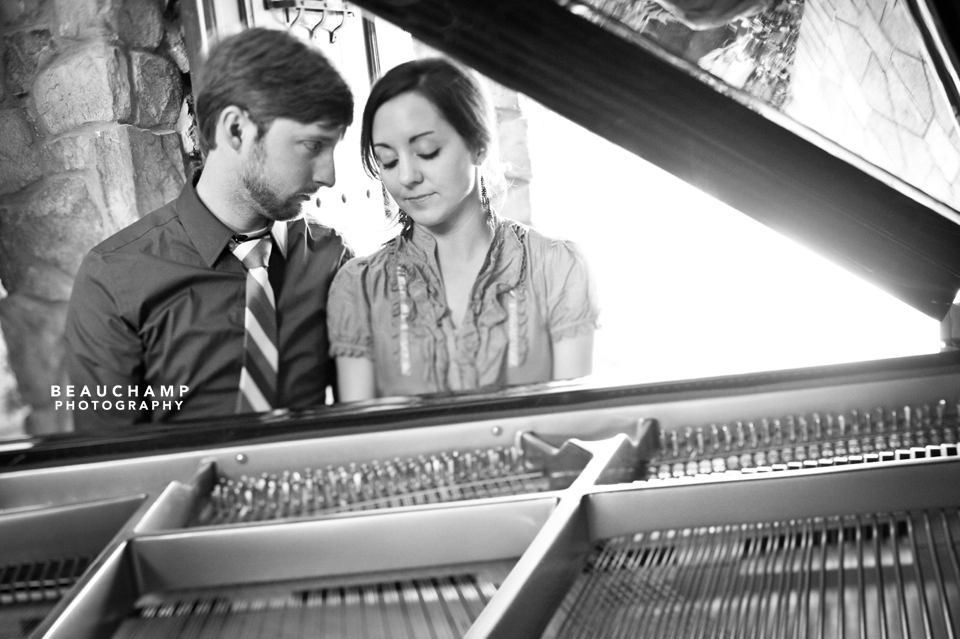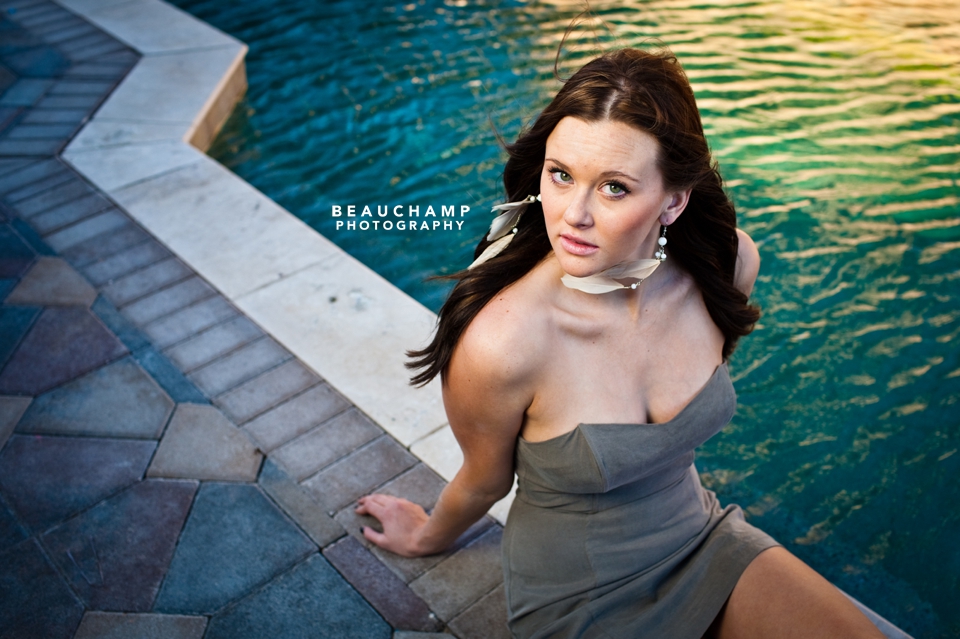 Lighting techniques with Spencer Boerup.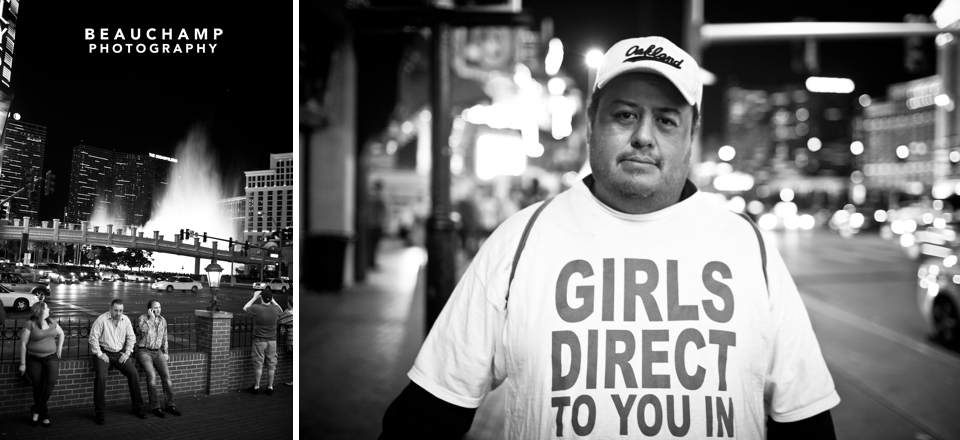 The Strip.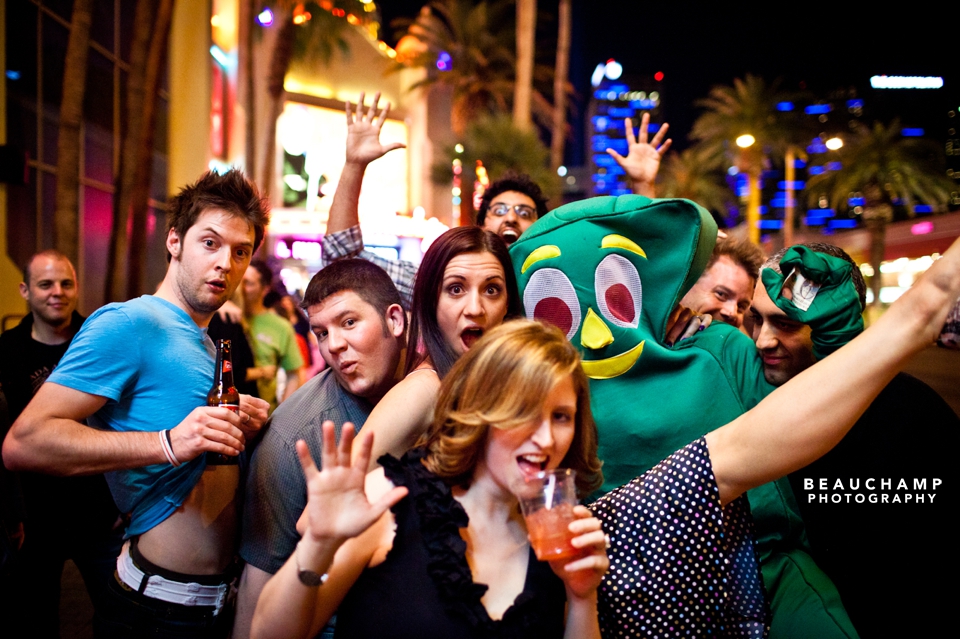 What happens in Vegas does not always stay in Vegas.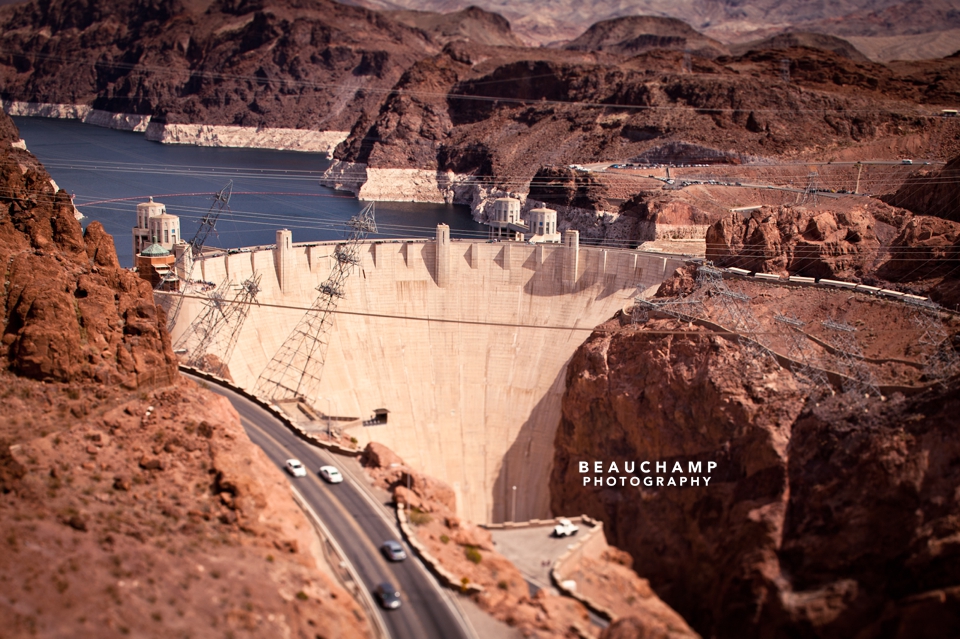 Hoover Dam and Lake Mead Park.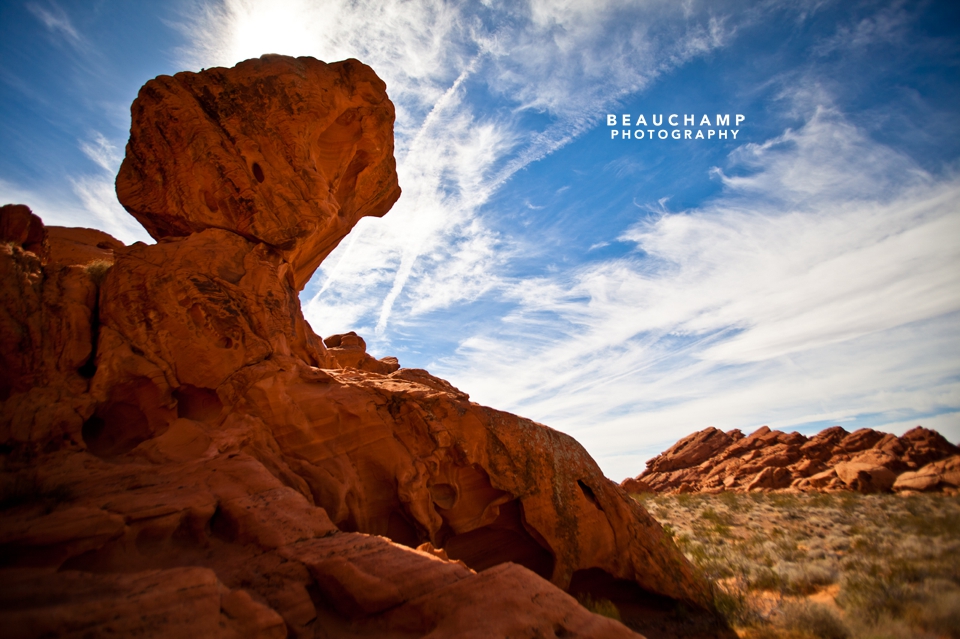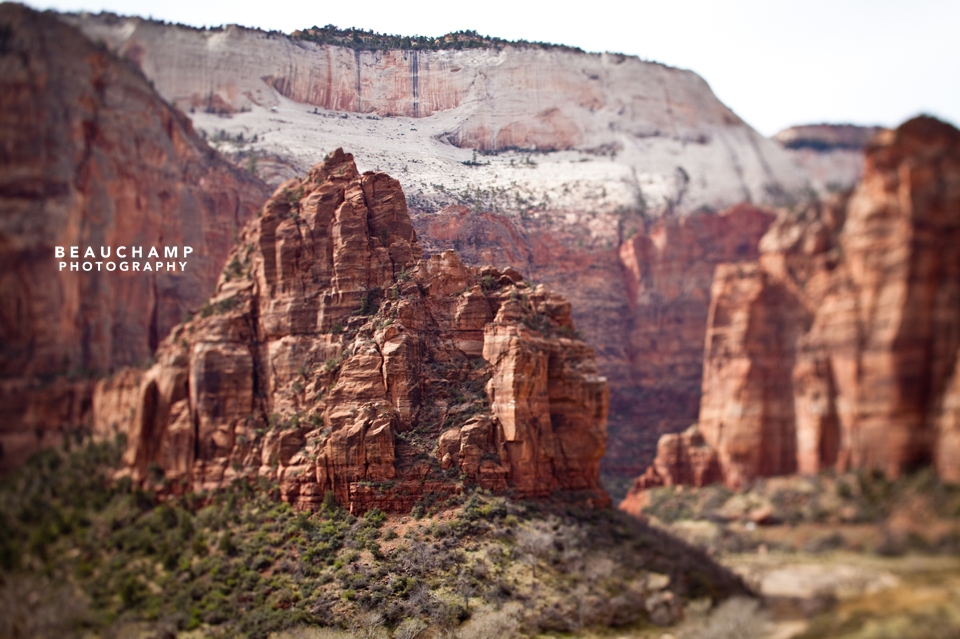 Zion National Park.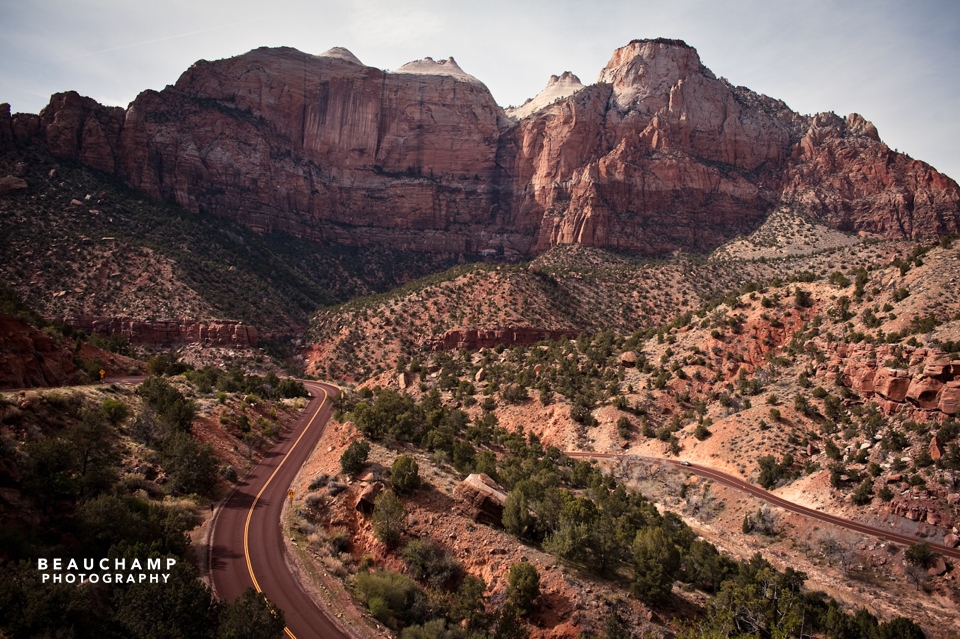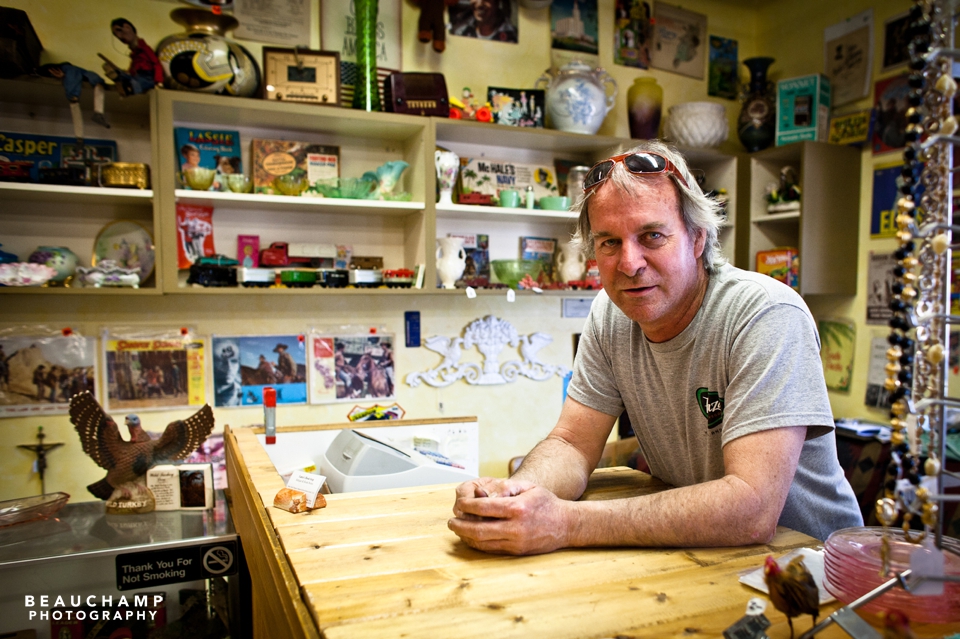 Antique store owner, Utah. Some bizarro Utah landscapes below. Most of these are on Hwy 12. An amazing stretch of road.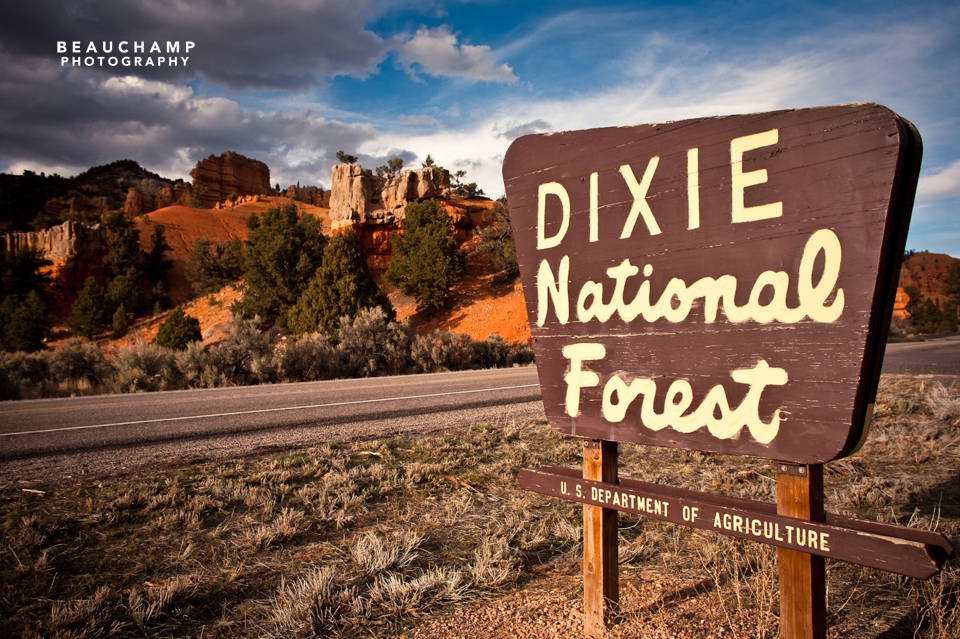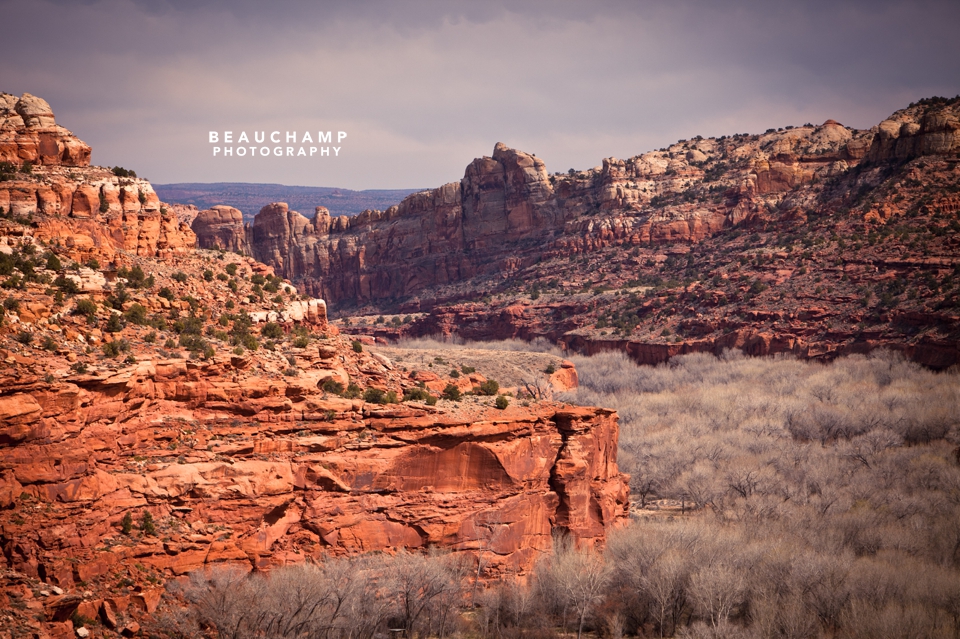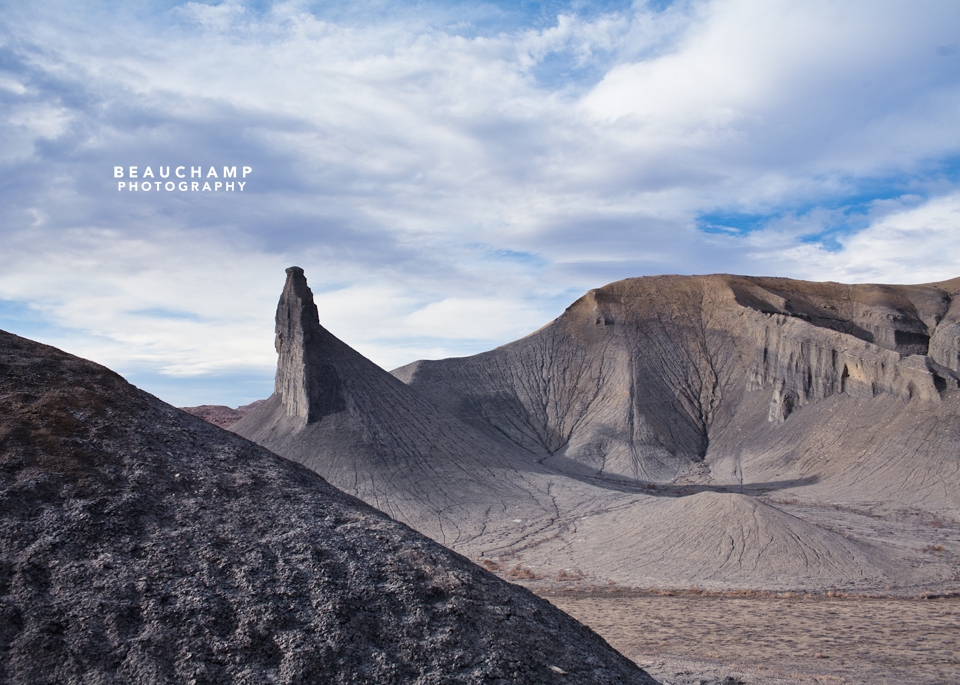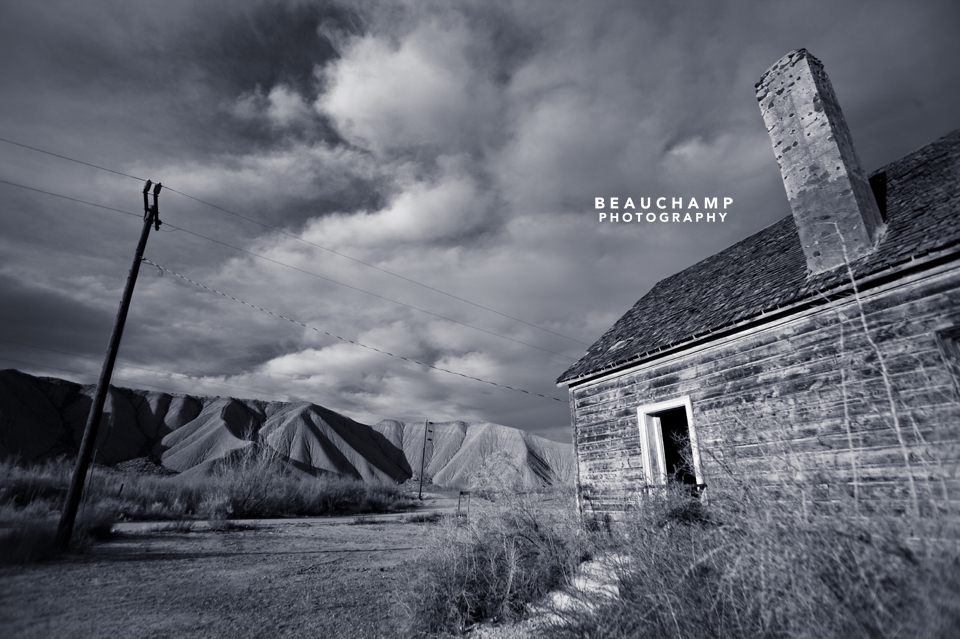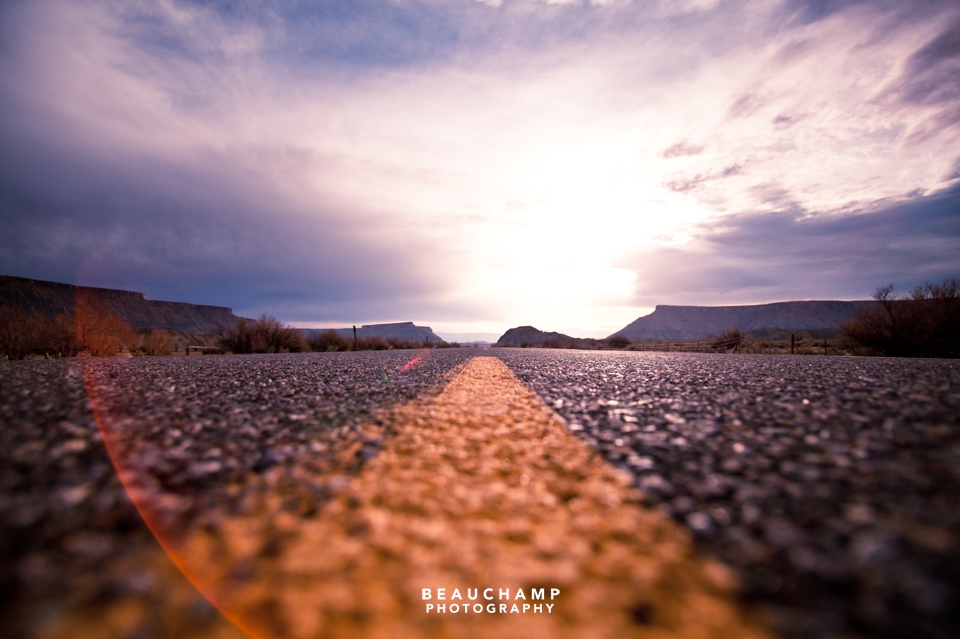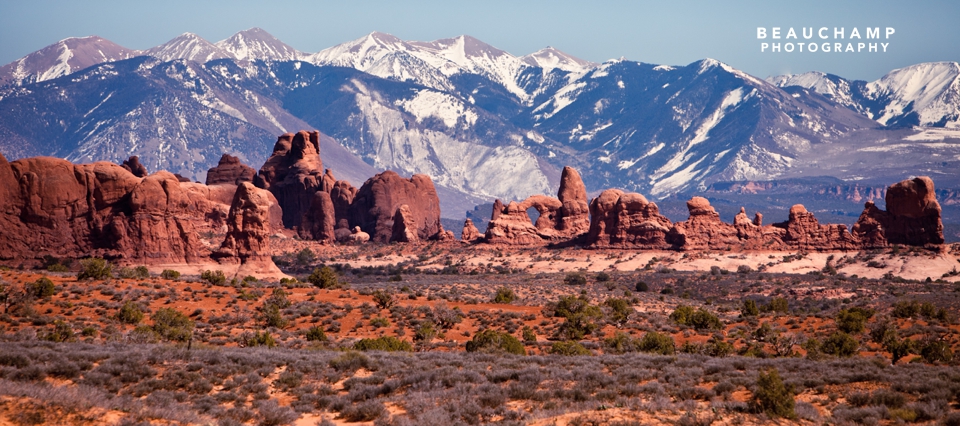 Arches National Park, Utah.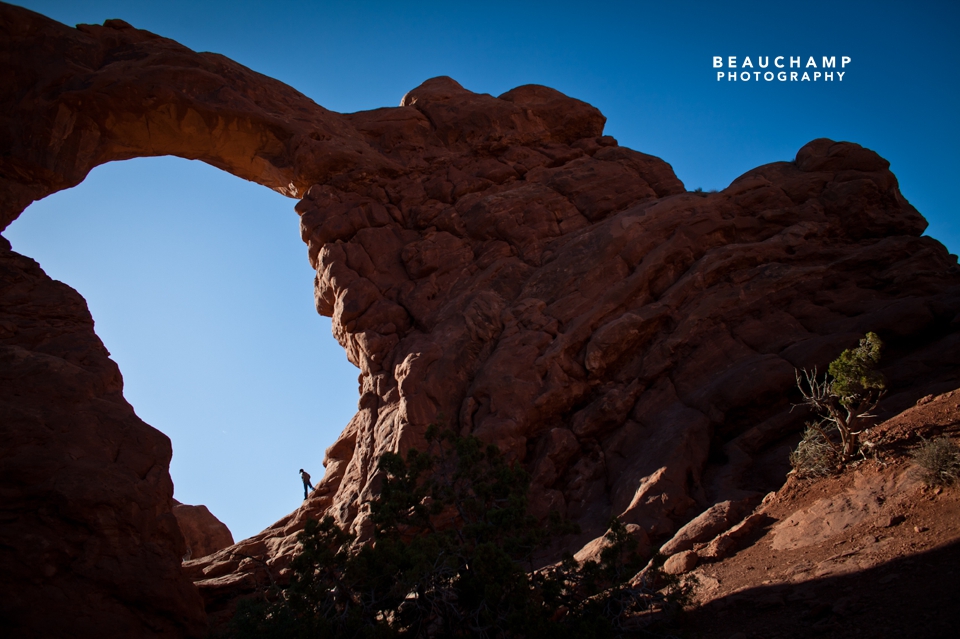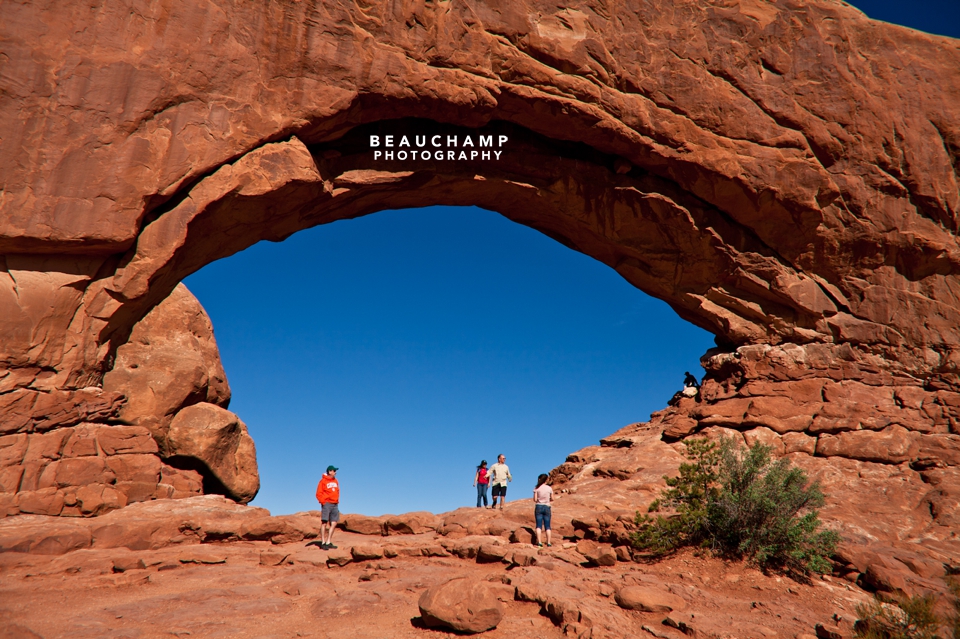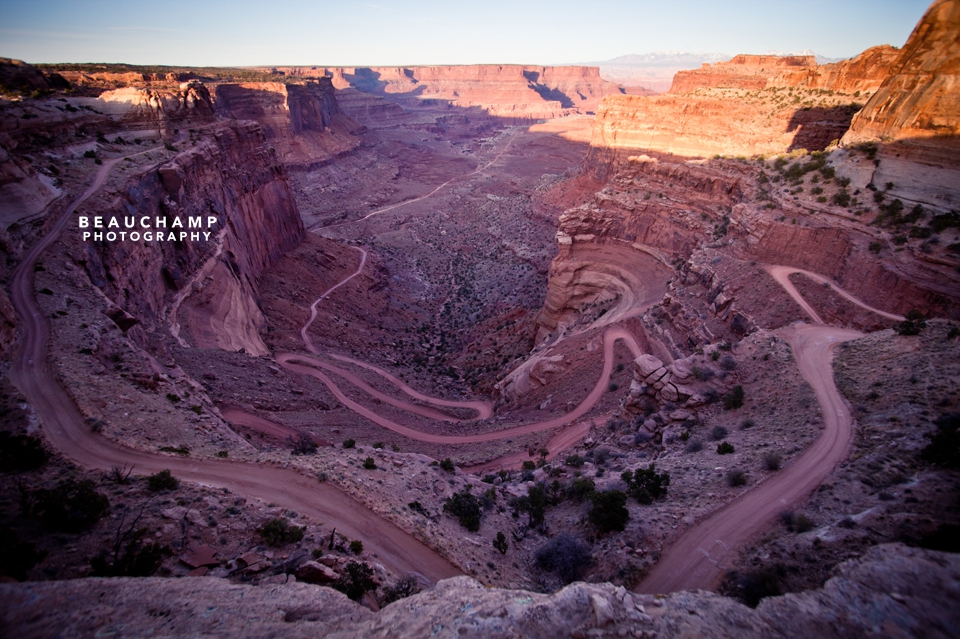 Canyonlands National Park, near Moab, Utah. That's our sweet ride, below.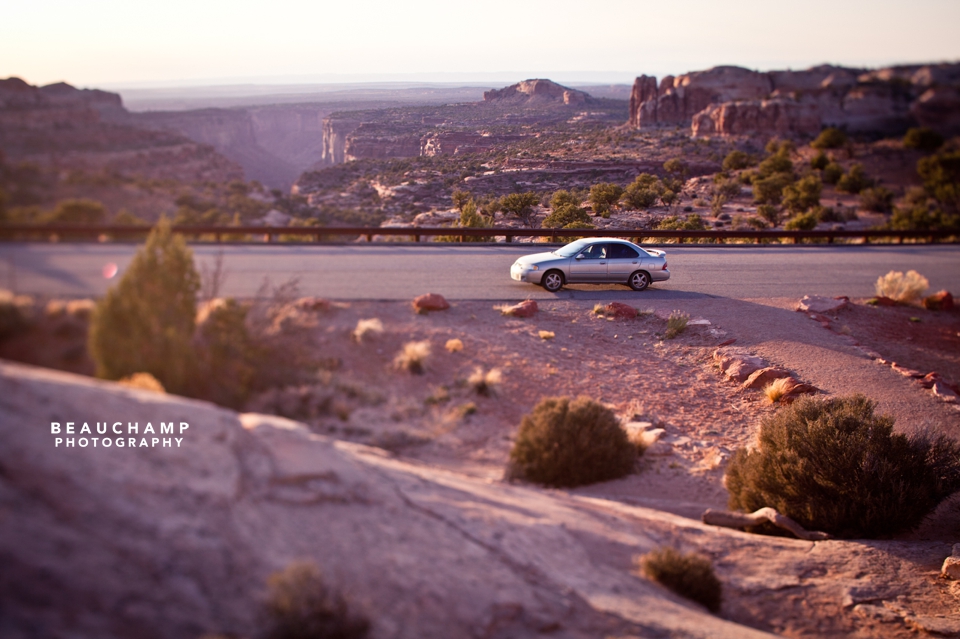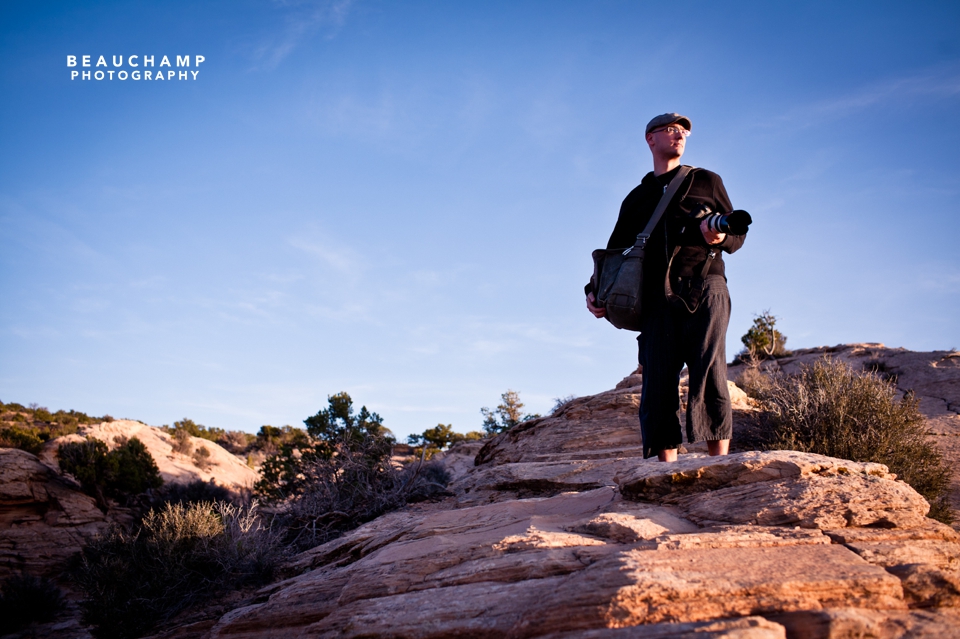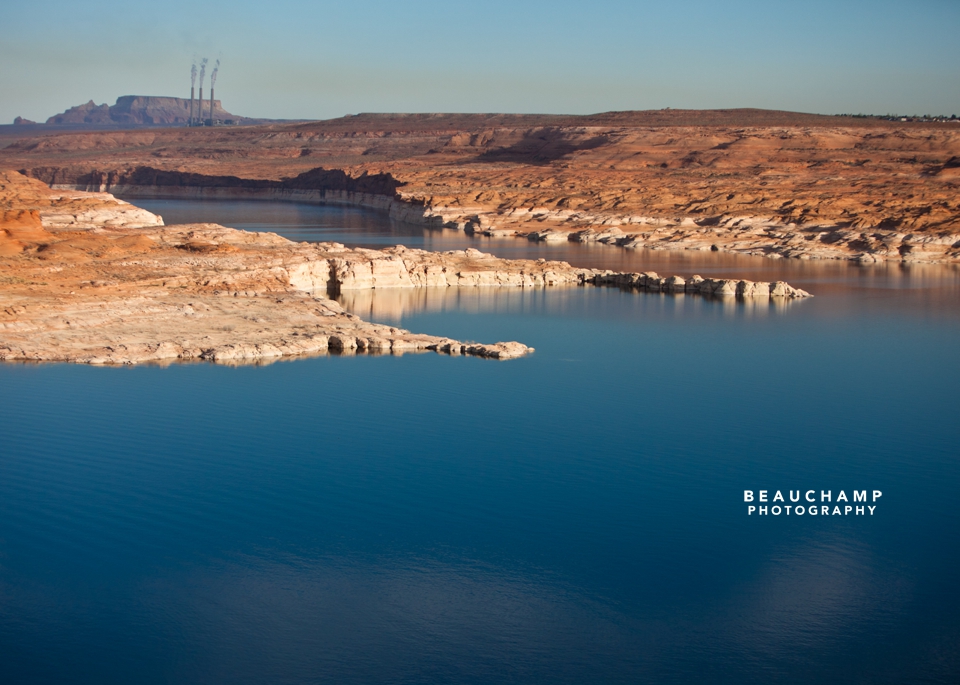 Lake Powell, near Paige, Arizona. We ate lunch in the Wal Mart parking lot. We're classy like that.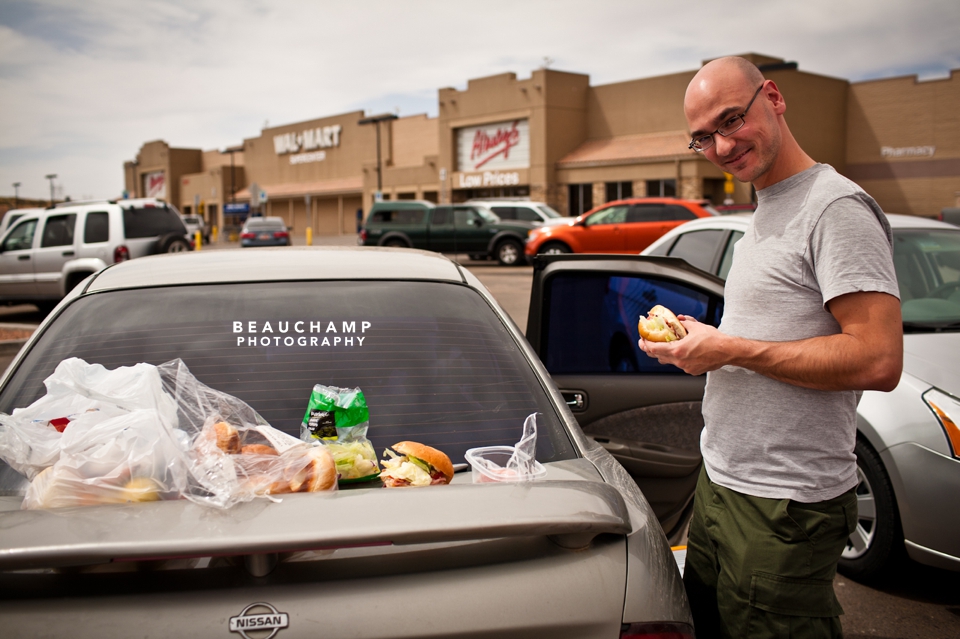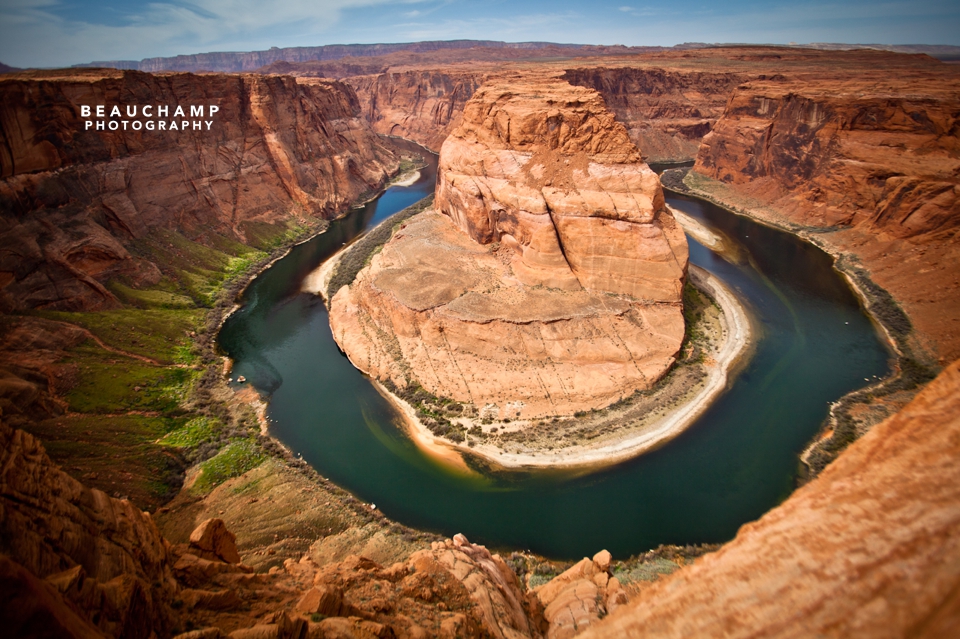 Obligatory Horseshoe Canyon photo. The look on Laura's face, below, indicates her level of happiness at me hanging out on cliff edges. Hint: it's not very high.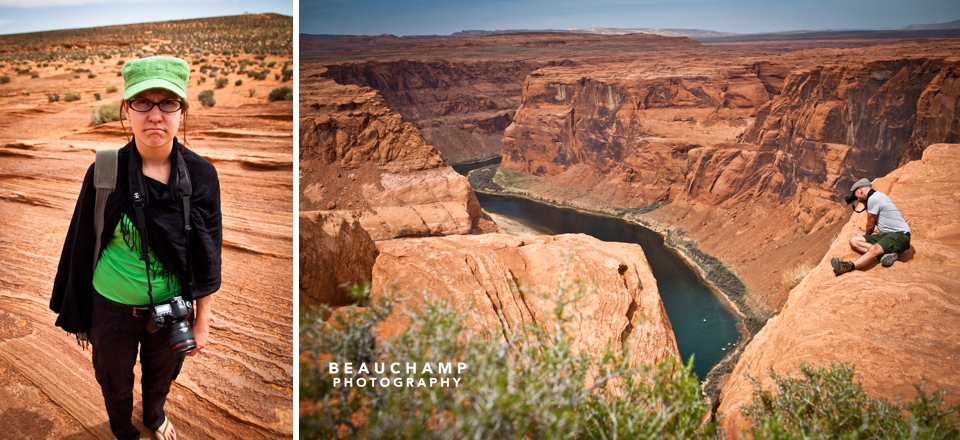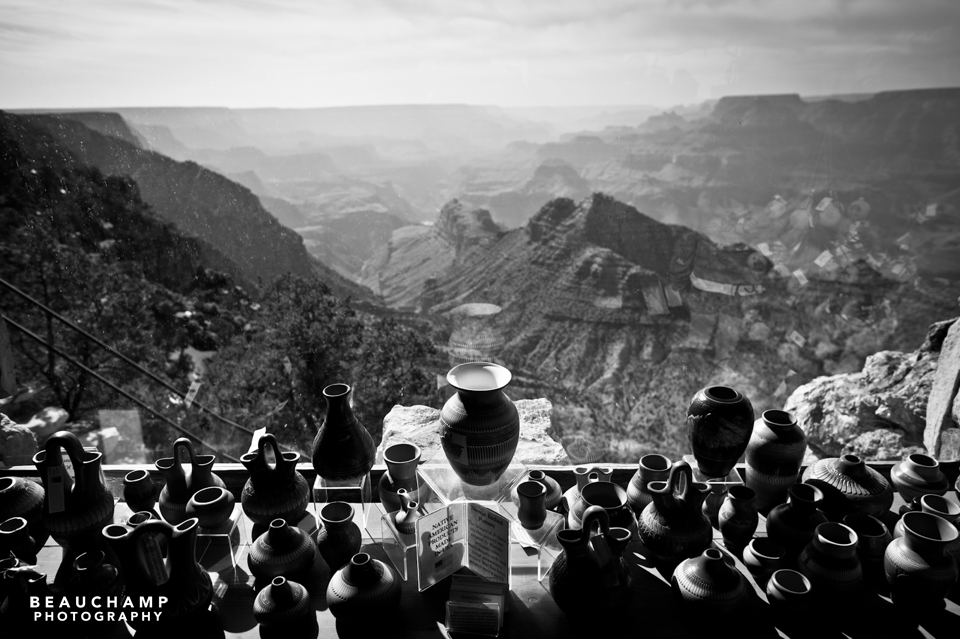 Grand Canyon gift shop. At least the view is free.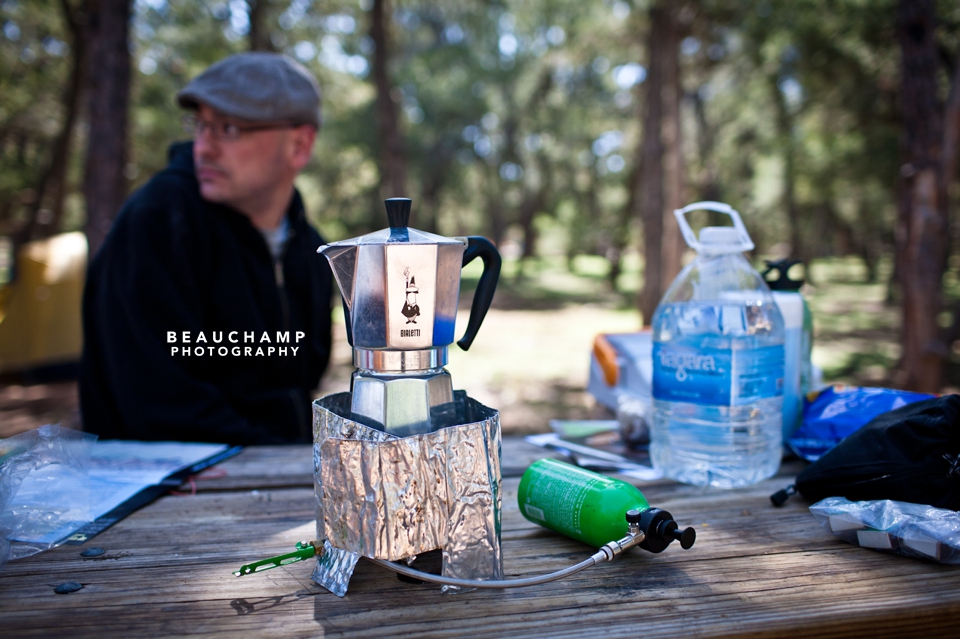 We do enjoy the odd luxury when camping, like a morning espresso.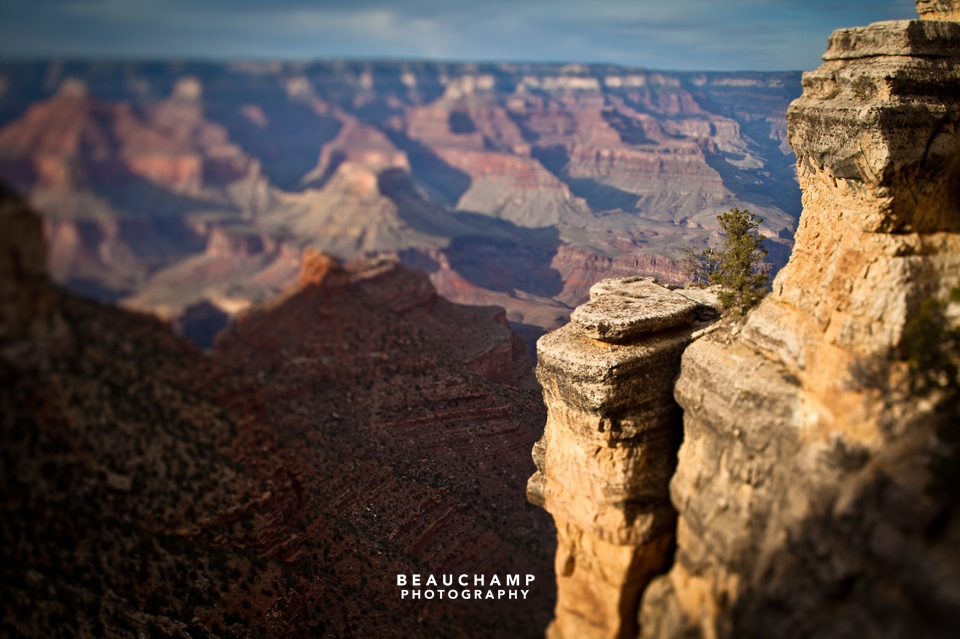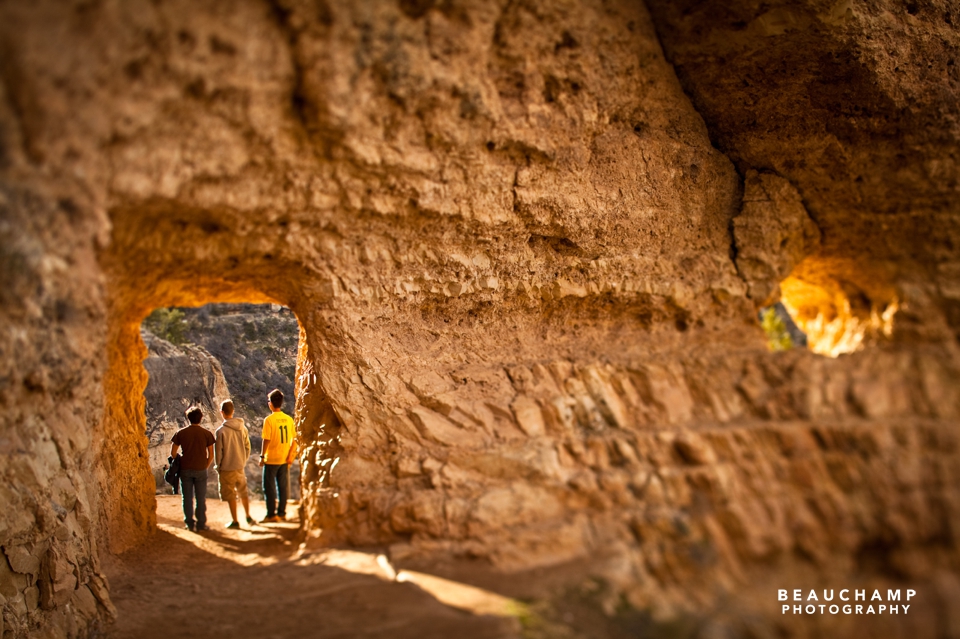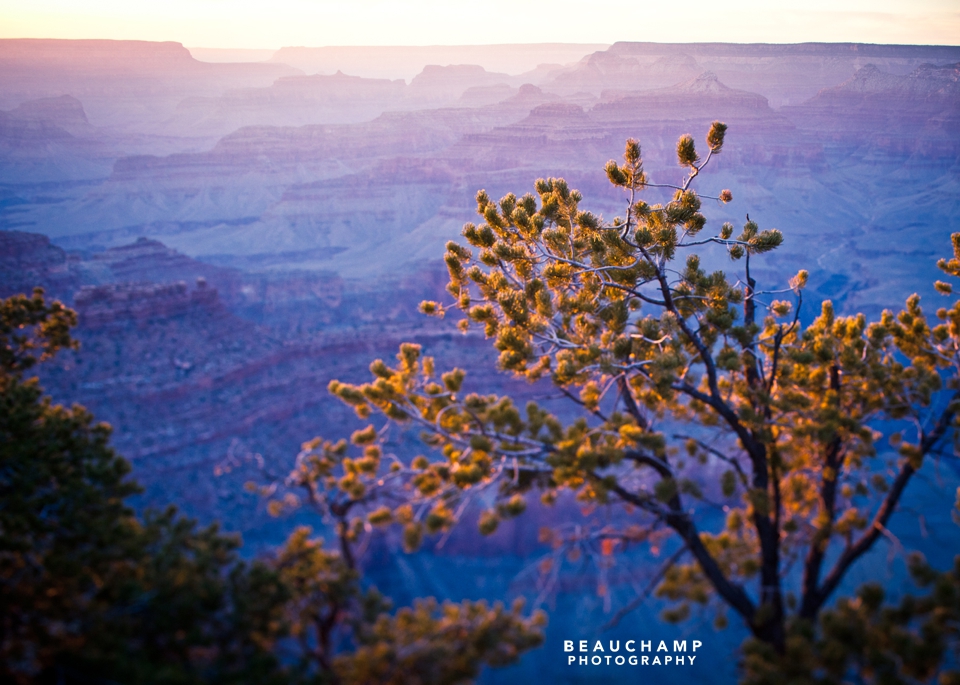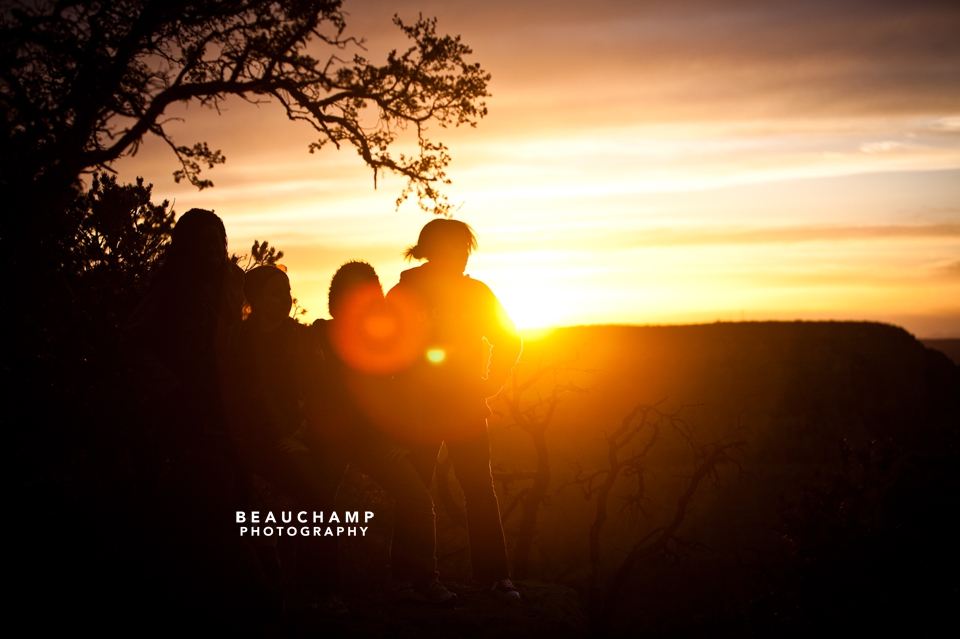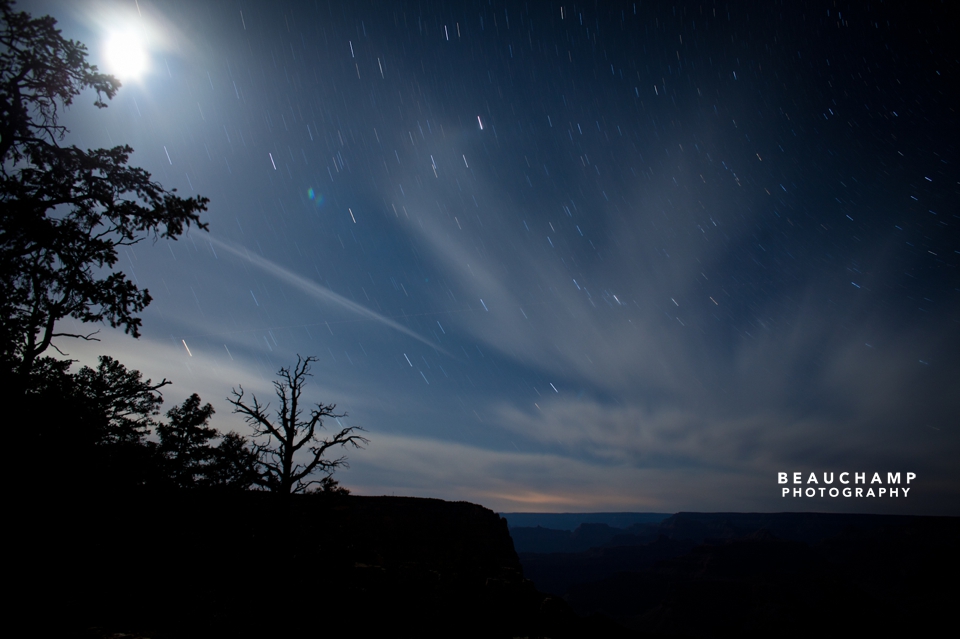 Yes, we do get our kicks on Route 66, whenever possible.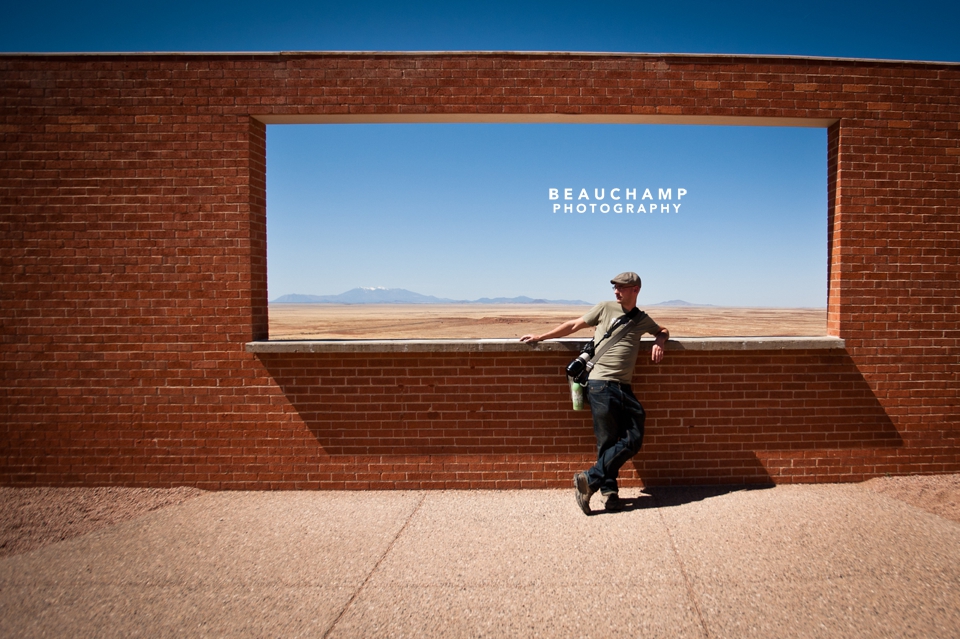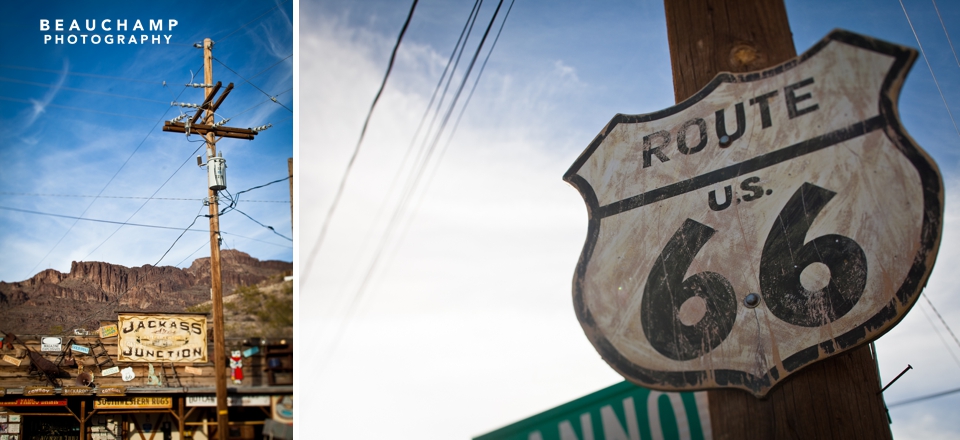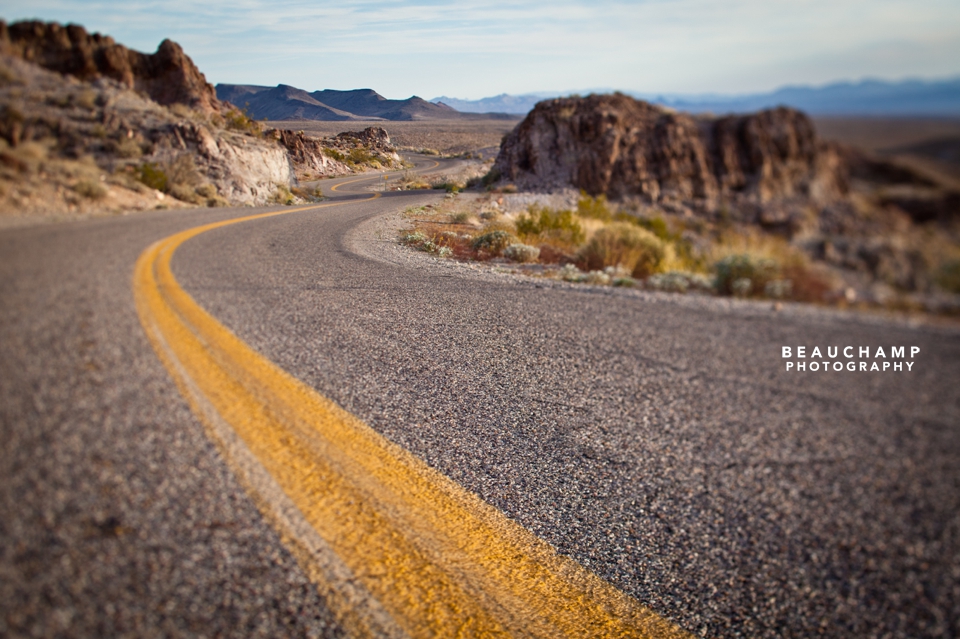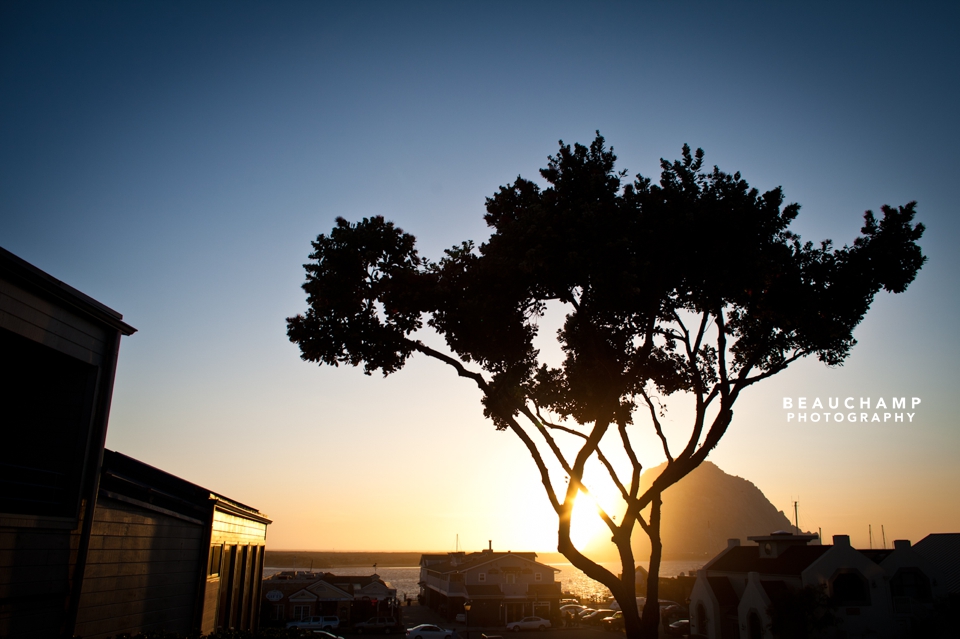 Finally made it to the California coast.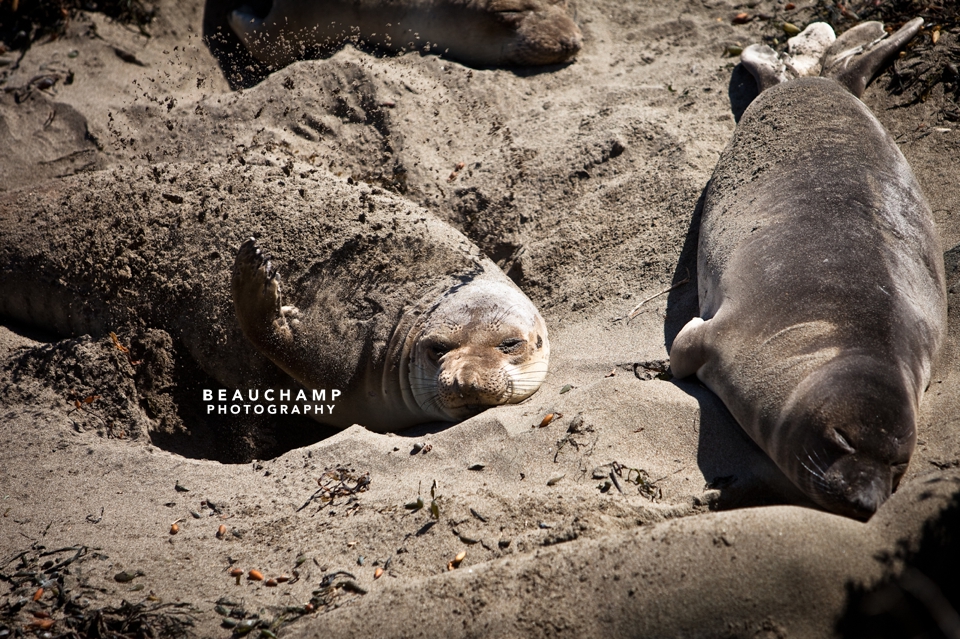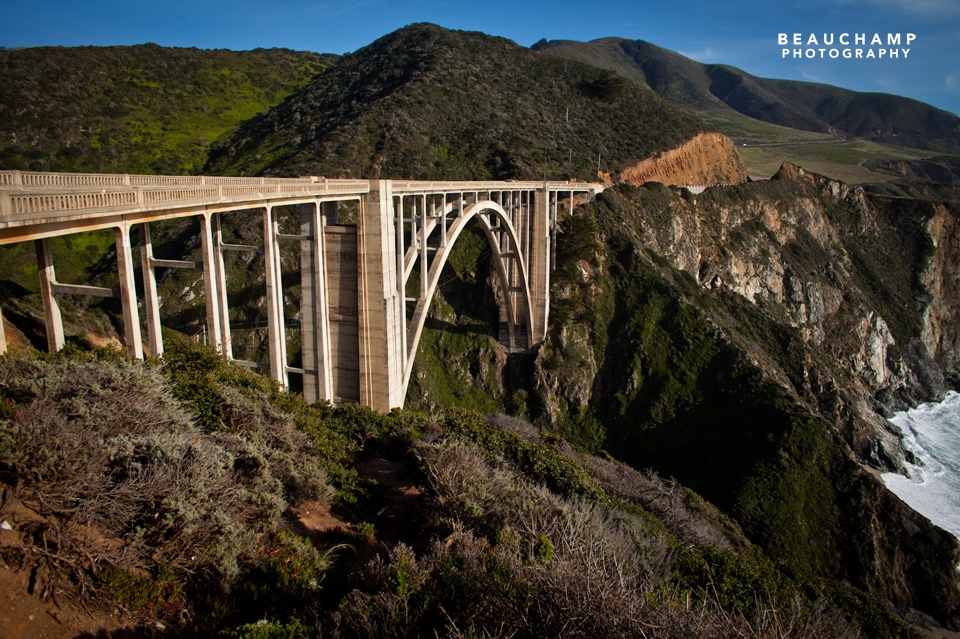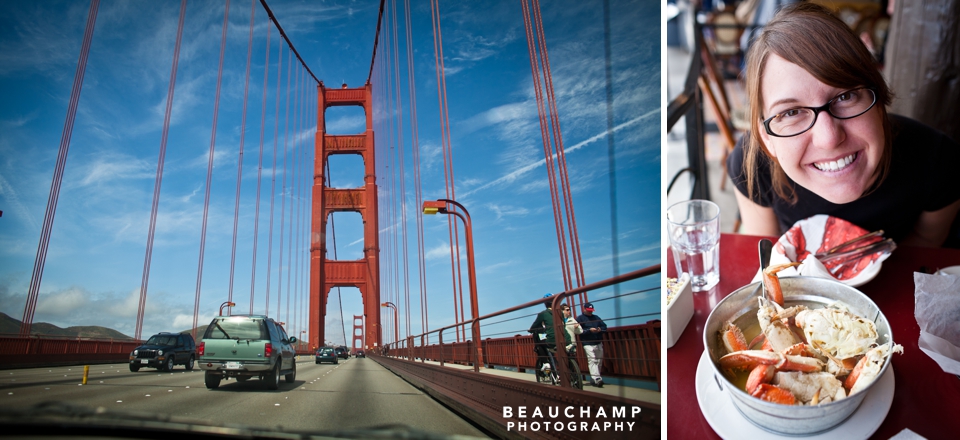 Stopped for an afternoon date in San Francisco.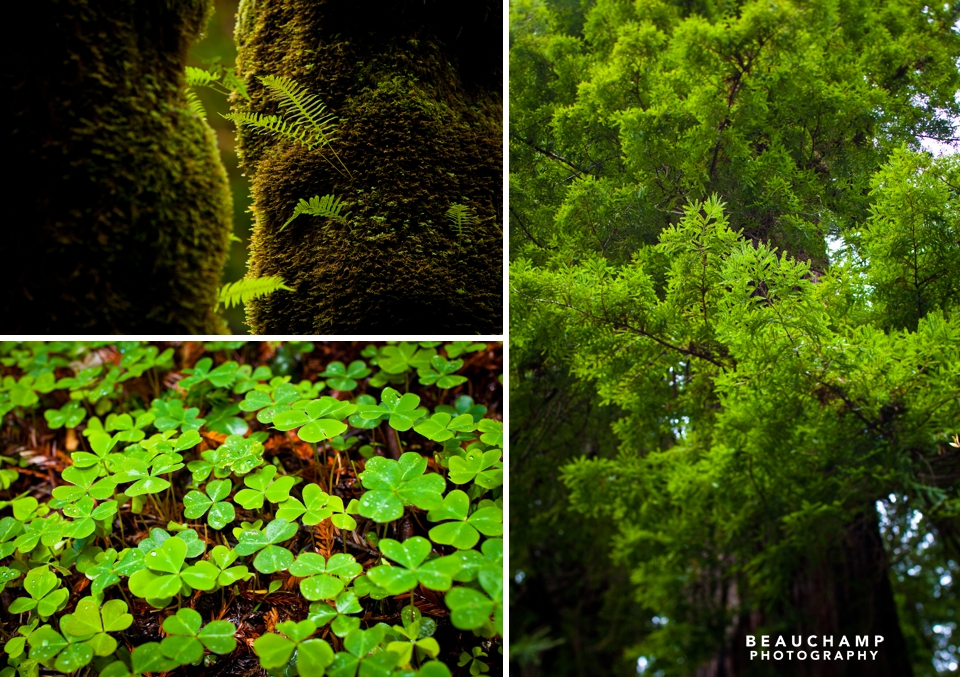 Hit up the famous Redwoods.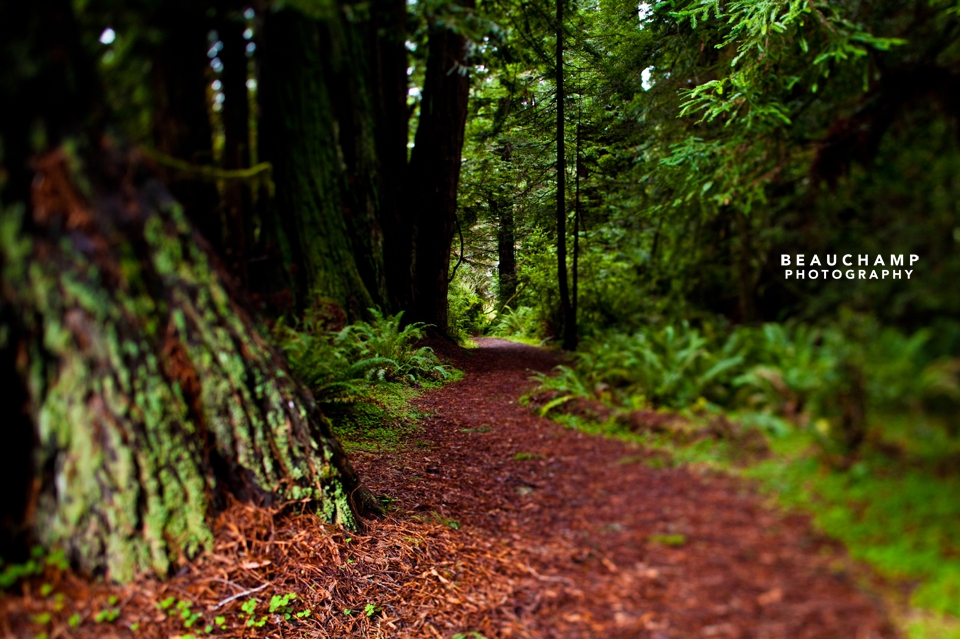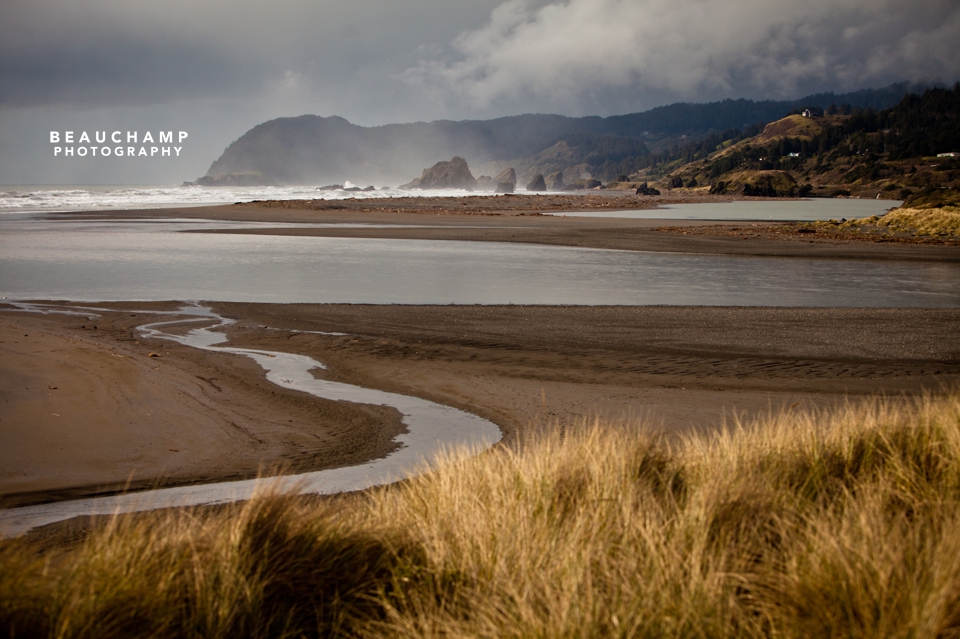 And the beautiful Oregon coast.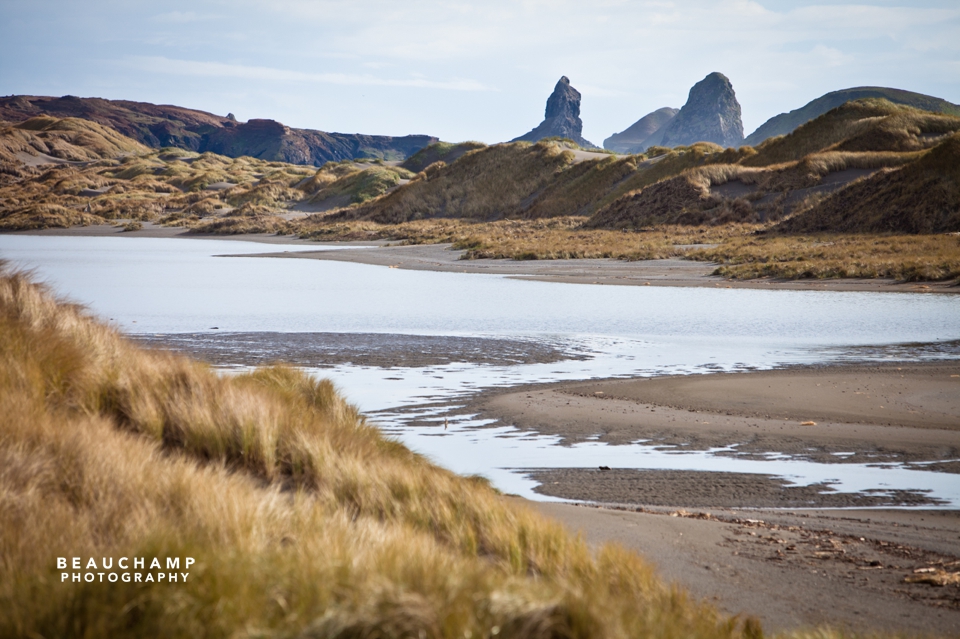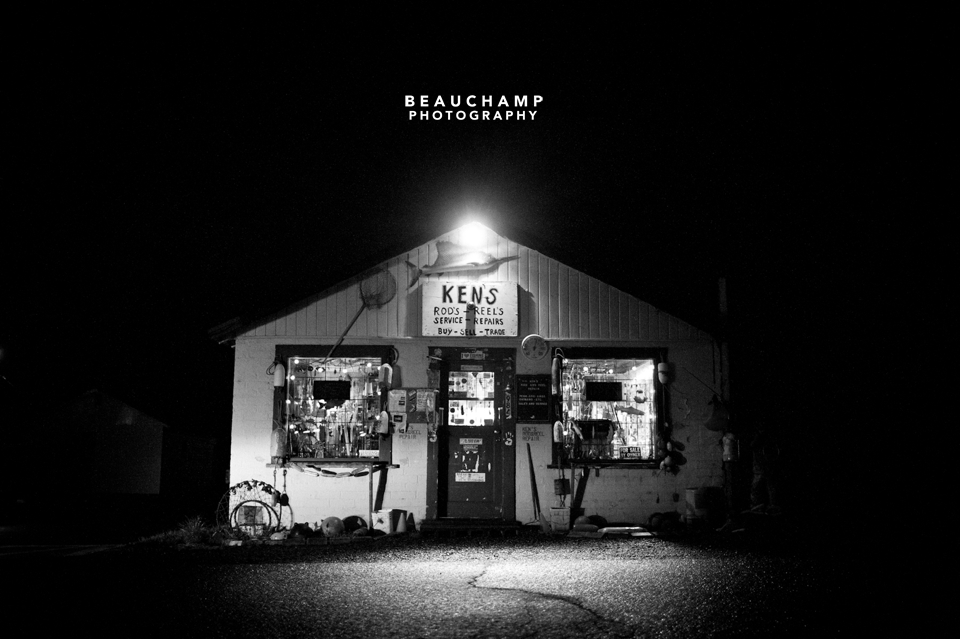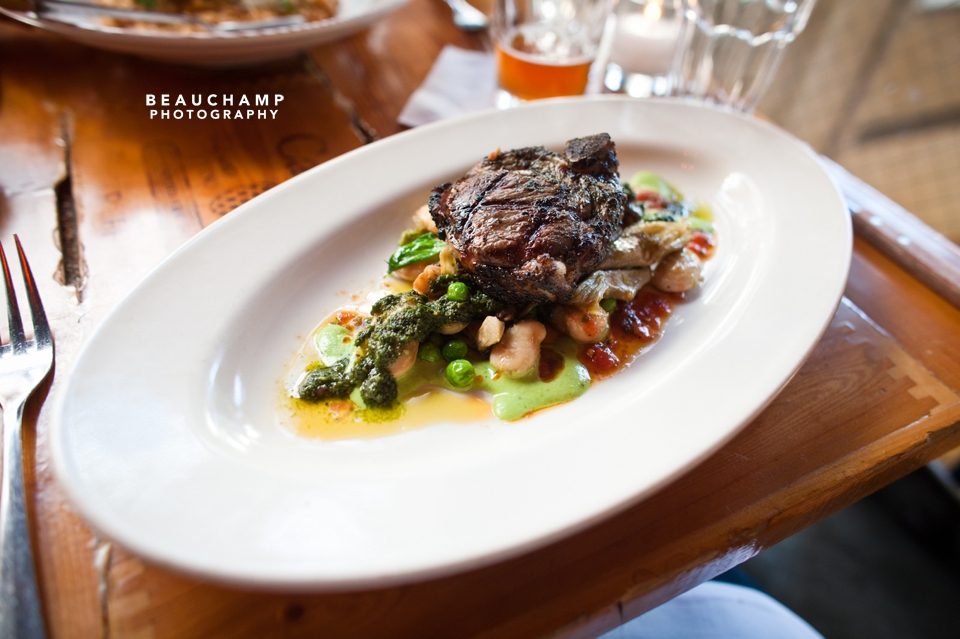 Ate at a swanky restaurant in Seattle.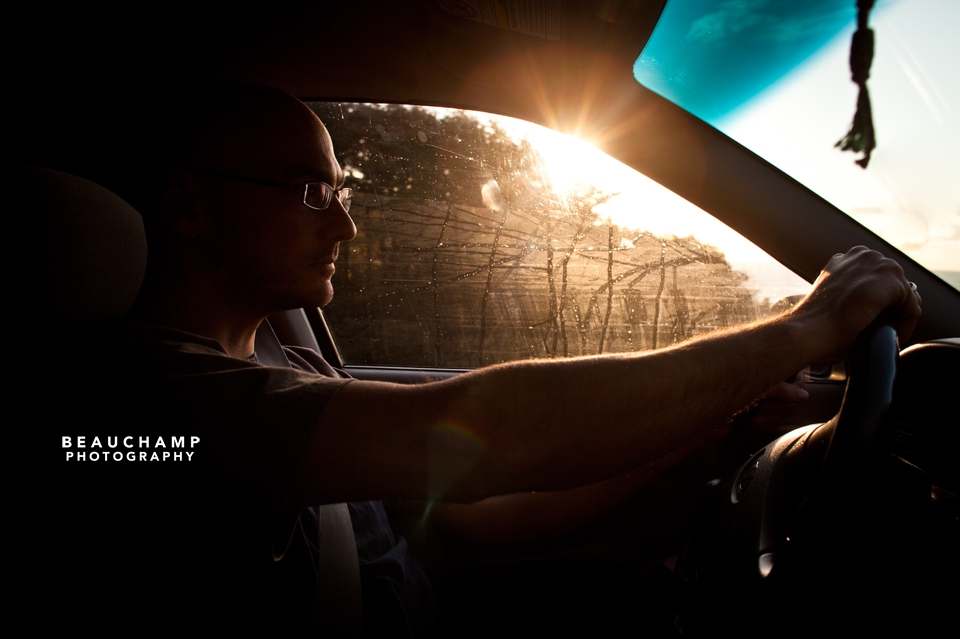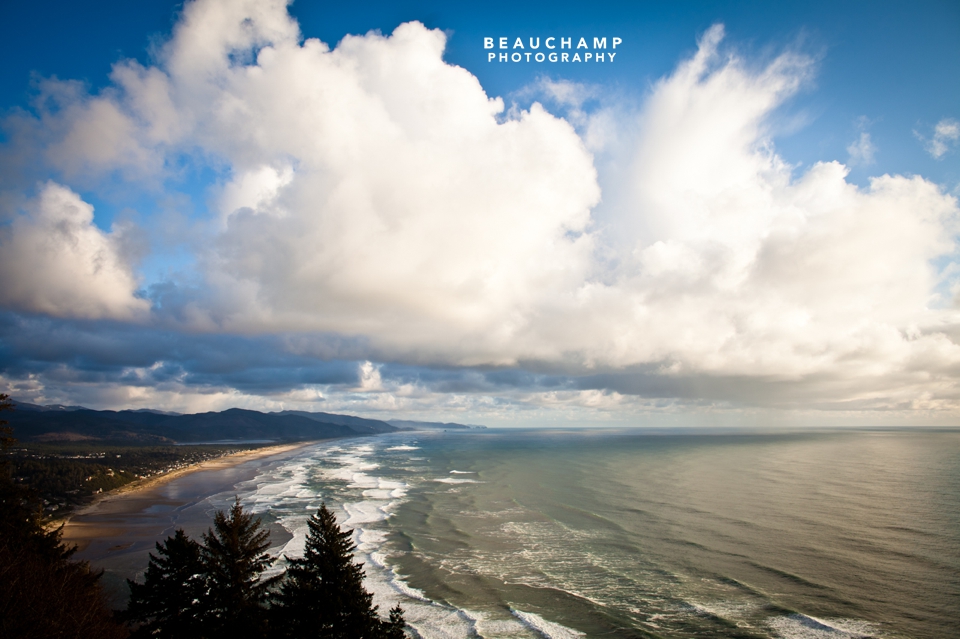 If you're new to the site, please head over to Facebook and Like our page for more images, recent work, and other cool and occasionally amazing things.