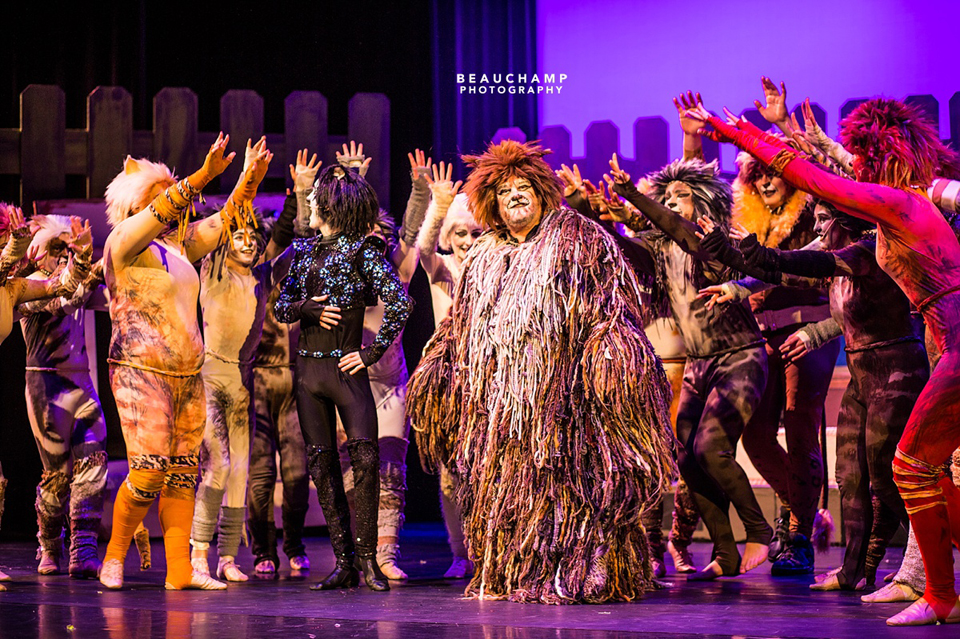 Cats opened in Grande Prairie last night, and will be running Feb. 7-23 at the Douglas J. Cardinal Performing Arts Centre in Grande Prairie Regional College (the big theatre). Get some tickets, and get out and see it!
Since last year I have been doing the show photography and headshots for Grande Prairie Live Theatre. I'm glad to help support such a strong local arts institution, and shooting the shows is pretty good fun. These shots are from the final dress rehearsal, earlier this week, which included a pretty sizable audience of family and friends. The cast and crew ran the whole show without interruption or hiccup, and if the quality of this first big performance was any indication, audiences will thoroughly enjoy this singing and dancing extravaganza.
A whole barrage of thanks go out to the cast and crew for making shots like this possible. Lighting design, costumes, makeup, choreography, acting, set design, direction… each play a huge part in making these photos what they are. Kudos to all involved! I will update this post with key crew credits when I get my hands on a program tonight.
Also, a note for our regular and potential clients: Laura is in this show! She's the reddish orange cat with the spiky 'fro. Kind of looks like Tina Turner belting it out in the late '80s. 🙂
Cheers,
Chris