COMMERCIAL AND EDITORIAL PHOTOGRAPHY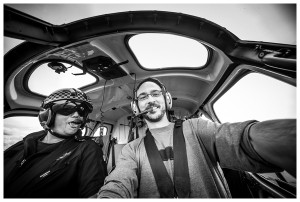 I'm Chris, a Grande Prairie commercial photographer. My pictures tell human stories.
My commercial and editorial photography approach is to tailor every shoot to the client's  communication goals or storytelling needs.
Working with me has the following benefits:
You get a skilled photographer, capable of executing appropriate styles of photography to exacting client needs.
I come fully equipped (and insured) with all necessary photography gear, backup gear, and personal safety equipment for various worksites. I bring my own assistant when necessary.
My depth of experience includes documentary photojournalism, oilfield and workplace photography, environmental portraiture, on-location studio lighting, travel portraits and others.
I am committed to excellent documentary storytelling and unique portraiture in any situation.
Before I worked for myself, I did several other things, including these:
Previous employment in the Calgary engineering sector in a communications role.
Previous employment in print and radio at the University of Calgary.
Previous employment in Alberta's industrial sector, including as a chemical plant operator, industrial and pipeline construction, and in a welding shop.
COMMERCIAL AND EDITORIAL RATES
Please contact me directly to discuss rates for commercial photography and editorial assignments. Projects are quoted individually depending on client needs, reproduction rights, travel and overall project scope.
SELECTED CLIENT LIST:
Government of Alberta
City of Grande Prairie
The Globe and Mail
Alberta Venture Magazine (Edmonton)
Western Manufacturing Ltd. (formerly Westfab)
Pipestone Creek Dinosaur Initiative (Philip J. Currie Dinosaur Museum)
Grande Prairie Live Theatre
The Reel Shorts Film Festival (Grande Prairie)
Grande Prairie Volunteer Services Bureau
Peace Airshed Zone Association (PAZA)
STARS Air Ambulance (Grande Prairie)
Skully's Web Tattoo Shop
Stonebuilt Custom Homes
Ecosource Industrial
LTD. Oilfield Services
Tervita Corporation
Broca Media
The Airplane Guy (Calgary)
The Military Museums (Calgary)