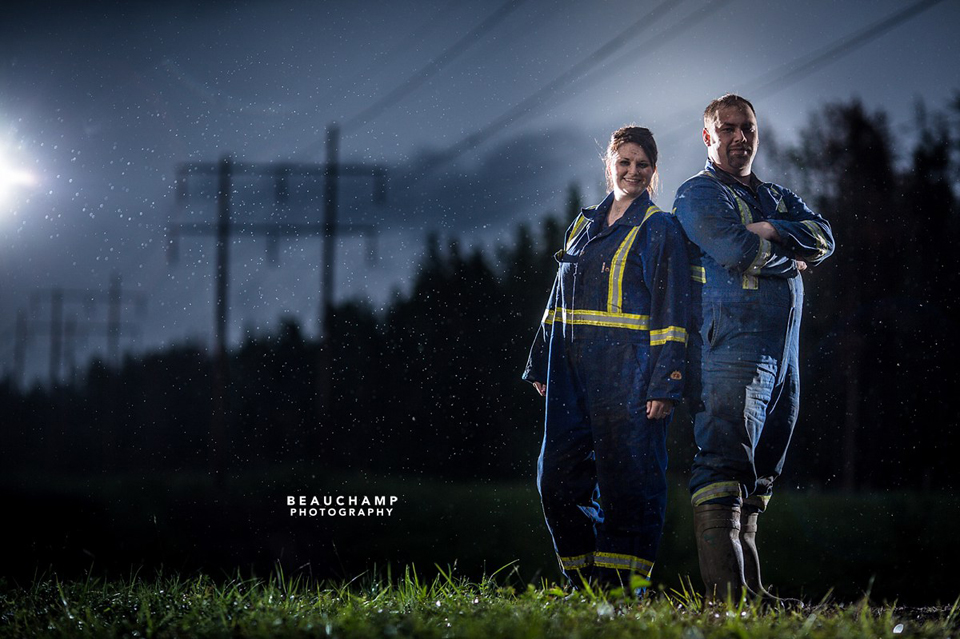 This was not your usual engagement session, although these might be the most "Grande Prairie" photos we've ever done. And I mean that in a good way.
We started things off with some classic, safe portraiture out at the TEC Centre, which is actually a very interesting backdrop for photography. But Shelby and Cole wanted to get muddy, so we went up the road where they could get their "Rhino" 4WD out and wrapped things up with some epic shots as dusk set in. Good times all around.
Thanks for looking.
Chris + Laura
p.s – Special thanks to Jasper, our photo assistant who came all the way from the Netherlands!
p.p.s. – If this is your first time here, go like our Facebook page to stay up on our work.