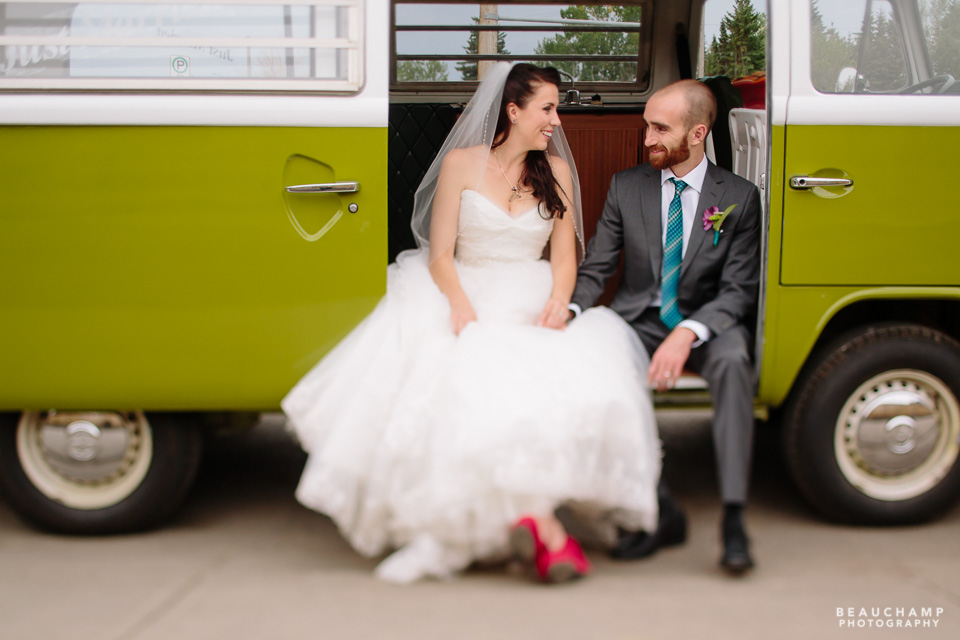 An art gallery is a wonderful venue for a wedding. Sarah + Lee held both their ceremony and reception at the Endeavour Arts Gallery in Calgary, Alberta Canada. The ladies got ready across the street at Hotel Arts, while the Groom got ready at the ceremony venue in the ladies bathroom nonetheless!
For portraits of the couple, we drove around Calgary in their awesome Volkswagen and stopped at a few locations, such as the Inglewood district. The reception was full of laughs and amazing moments on the dance floor. We had such a fantastic time capturing the day and reuniting with old University of Calgary friends.
Thanks for asking us to capture your day Sarah + Lee!