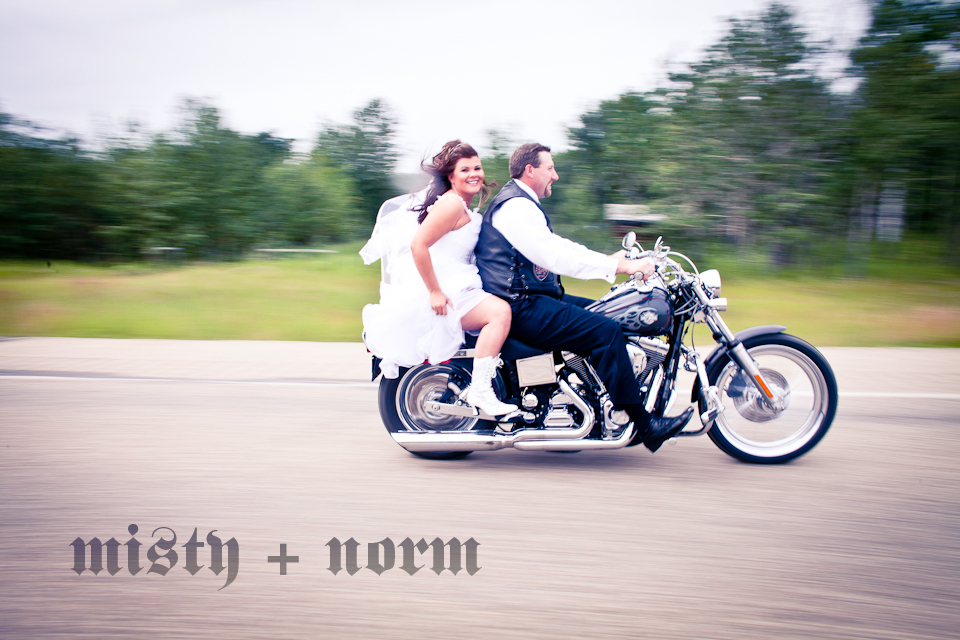 Laura and I had an absolute blast shooting Misty and Norm's wedding outside of Grande Prairie this past weekend. Misty somehow pulls off a perfect mix of Harley-riding tomboy and super girly-girl.
These guys also somehow managed to pull off a huge family wedding, with lots of attention to details, while still keeping the whole thing really chill. Everybody had a great time, including us!
Thanks for having us Misty and Norm! Can't wait to put the album together.
Cheers,
Chris + Laura
p.s. – We just had so many good moments captured from this wedding that we had to share. Mammoth blog post ahead…