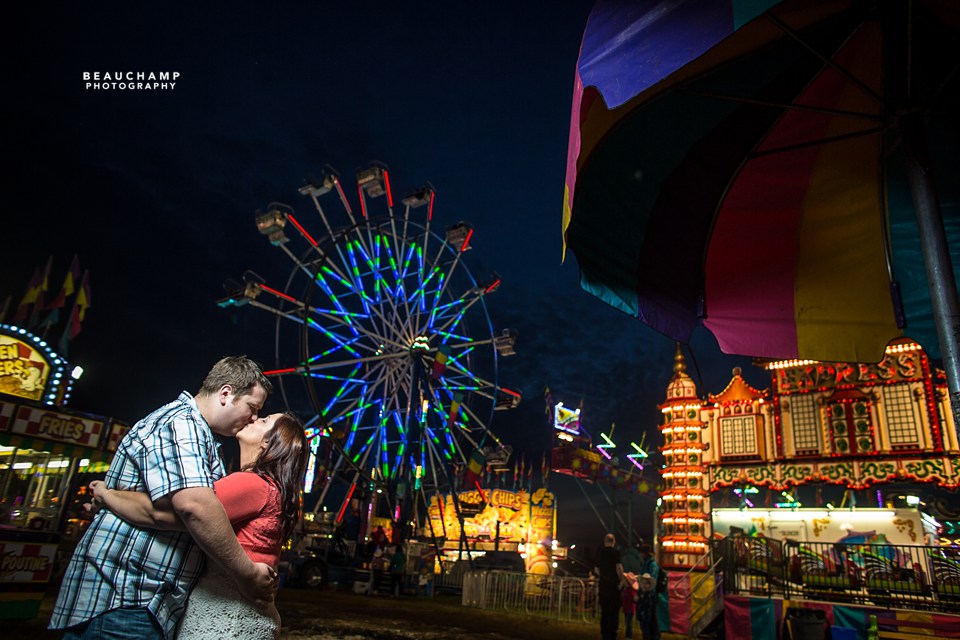 It had flooded the day before, but that didn't stop Melissa and Ryan when it came to getting their engagement photos on the midway at the Dawson Creek fair in B.C.
Wearing the cutest little turquoise shoes, Melissa braved every puddle and floodplain, with the gracious help of her fiancee Ryan. During the session we had a blast leapfrogging from games to rides and back to games.
What a great location for an engagement session! The environment was full of colour, life, energy and lots things for the couple to do, making our documentary style of photography a synch! We took some time to do some light portraits as well.