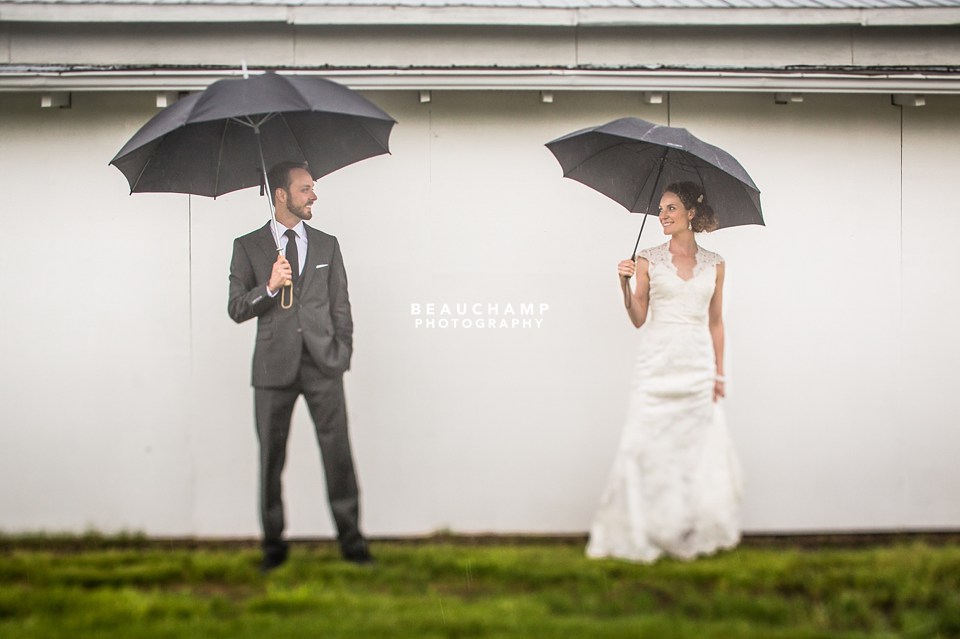 They say rain is lucky on your wedding day. I always figured this was just something people said to make a rainy-day bride feel better.
But sometimes it's true, too.
At least it was for Amanda + Mike. The rain didn't faze anybody. The skies opened up and poured right as the ceremony began on their family farm near Beaverlodge, Alberta. But every single person was a trooper, and I think the rain brought everyone together in a way I would call lucky.
People were so intent on having a good time, they did just that.
The skies parted briefly at dusk for some of the most haunting and delicate light you can ask for as a photographer, so of course we did a few portraits around the farm.
Thank you so much for having us guys! We wish you the best on your coming adventures.
Chris + Laura
p.s. – This is a big post, but right down there near the bottom is a shot of the videographer team that we worked around: David Whyte Video. These guys were awesome to work with and I look forward to what they produce. Many times photographers and videographers can step on each other's toes, but these two were pros, and we really appreciated being able to put the couple's needs before either of ours. Thank you.